App loan fraud runs into Rs 21,000 crore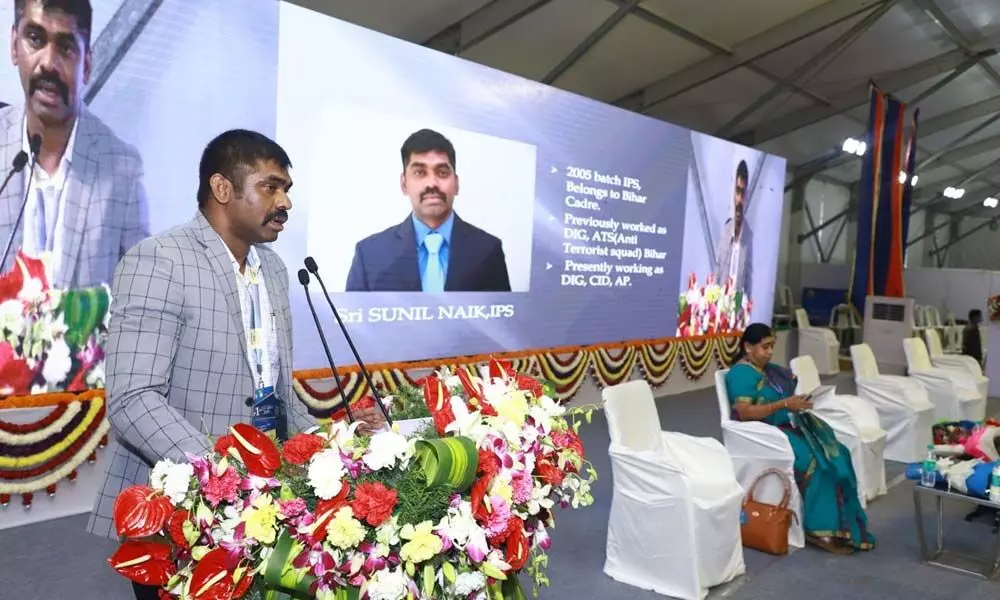 Highlights
Police Duty Meet discusses threadbare how to curb such frauds
Tirupati: The volume of online loan fraud amounts to a whopping Rs 21,000 crore, according to the payment gateway Razor Pay. With such a huge amount, one can imagine the number of victims given the fact that they take loans of small amounts.
Stating this in his keynote address as part of the ongoing AP Police Duty Meet being held in Tirupati Sunil Kumar Naik, CID DIG said the menace of loan apps had not only led to such a huge fraud but has also resulted in many people committing suicide while many others were subjected to various kinds of harassment.
Quoting the latest example of a software engineer from Hyderabad, who fell victim to this online fraud, Naik said that once such apps are installed, they get access to contacts, photographs and other features in the mobile. There has been a growing trend of these unauthorised lending digital platforms which charge exorbitant interest rates and are running illegal business.
They have not only been harassing the borrower but they also call and abuse the victims' close contacts. It is mandatory to give access to the contact list when the app is downloaded and that gives them easy access to data and contact list. The womenfolk of the family are also threatened and abused. Such issues come to light only after the victim commits suicide, he said.
Another police officer from Kurnool KP Shiva Kishore coordinated the session and said that the ramifications of these frauds are much deeper, impacting national security as most of these quick loan apps are traced back to China. Any victims can complain to the police through various portals to bring the culprits to justice.
Padma Padmanabhan of RBI advised the people not to get lured by freebies and block any messages offering free loans and other attractive schemes. She made it clear that the RBI has issued a circular in June 2020 itself on the online loan frauds. She also suggested the people to sign the loan agreement papers only after reading them thoroughly and should not avoid it. If any condition is detrimental in nature one should not sign it. Joint Director of CBI AYV Krishna addressed the meeting virtually and said that online lending apps gain attraction as they offer loans without sureties and securities. He warned people not to fall prey for easy money and suggested various insights for police officers in probing such online frauds.