Remembering the many facets of Sahir Ludhianvi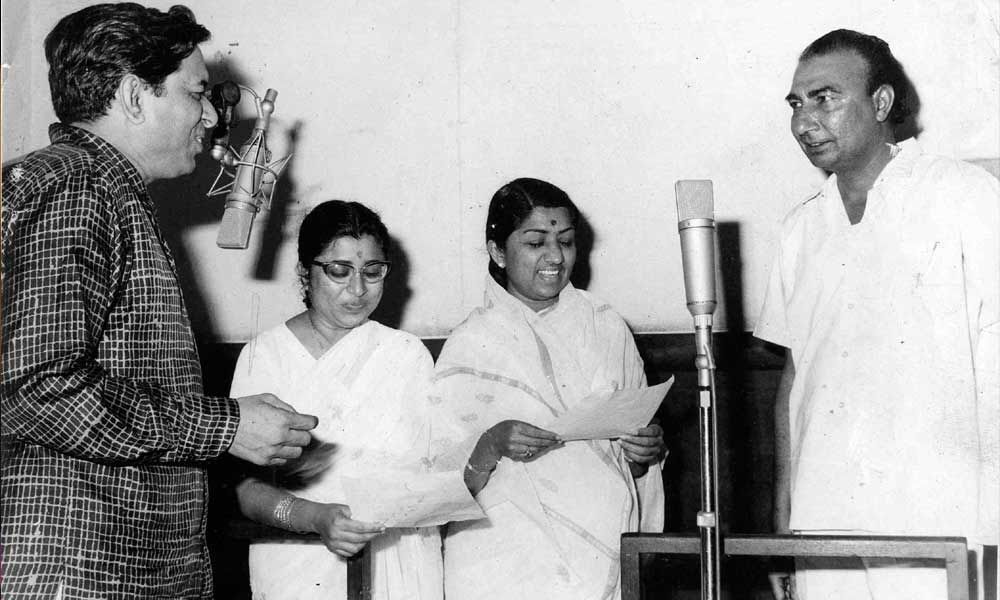 Highlights
Creativity and rebellion are two sides of the same coin.
Creativity and rebellion are two sides of the same coin.
Which side fuels the other is still a matter of debate, akin to the chicken-and-egg syndrome.
Dakshin Dhwani's 36th Karaoke musical programme 'Hoga Tumse Pyara Kaun' held on Sunday evening among an appreciating audience attempted to find out when it screened a docu feature on Sahir Ludhianvi – the mercurial poet who was responsible for bringing the lyricist to the centre stage both in terms of recognition and remuneration, when he was active in the Hindi film industry.
As a part of its 'Monthly Movie Memories' this city-based group of vintage Hindi film music lovers had a list of celebrities whose birth/death anniversaries fell in the month of March.
Sahir, as he was popularly known was born on March 8,1921.
Along with this wordsmith, the group reminisced the works of many other creators like Manmohan Desai, Nasir Hussain, music director Ravi and lyricist Anand Bakshi, who died on March 30,2002.
The 21-minute film, shot by India TV had a close look at the life and times of the writer, who had a limited output in films as he was selective, insisted on lyrics written for the tunes and not vice-versa.
His dalliances with playback singer Sudha Malhotra, whom he promoted against Lata Mangeshkar and Amrita Pritam were delicately presented in the feature.
The never-married poet who took his own time to compose and deliver his output to the waiting tribe of music directors was a perfectionist, if his friend Javed Akhtar is to be believed.
Beginning the programme on this note, the Dakshin Dhwani members – eight of them in varying age groups, both male and female - sang songs from films released as early as 1961 to those which were screened across the world in the 1980s.
Adding interesting tidbits and engaging the audience to listen and enquire, the 150-minute programme was a typical Sunday evening treat before the crowd melted away into managing their lives in real time.