Sachin Tendulkar wishes 10-month-old fan all the very best in viral post. Internet loves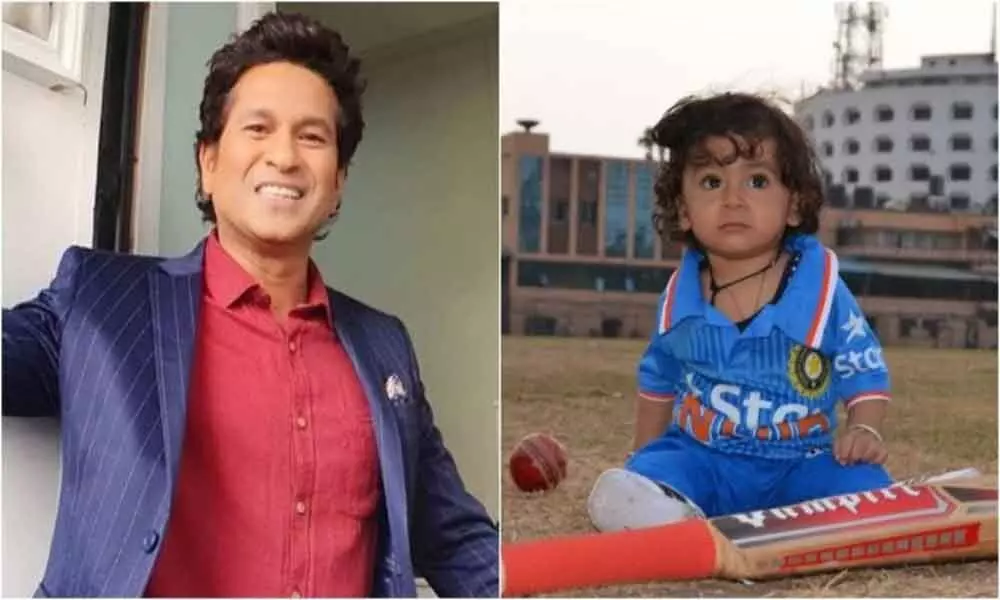 Highlights
Sachin Tendulkar wished his 10-month-old fan all the very best in a post that has now gone viral on Twitter.
Sachin Tendulkar commands a humongous fan following not just in India but all over the world. And this time, a 10-month old child has impressed the legendary cricketer.
It all started after a social media user, Anand Mehta, wrote an appreciation post for Sachin on his Twitter account.
Anand shared pictures of his 10-month-old nephew, and said in the caption, "Sachin Sir, Though you have retired from cricket, you will never retire from our hearts. A small tribute to the 'Little Master Blaster' from our Little Master (Shresth Mehta) #MyNephew #10Months #Cricket #SachinTendulkar #TheLittleMaster. Guys, please share. Our aim is that these pictures should be seen by Sachin Sir."
In the pictures, Shresth Mehta wore the Indian jersey with Sachin and the number '10' inscribed on it as he sat on the field with a cricket bat and ball. As the post went viral on social media, Tendulkar noticed it and was quick enough to respond.
"Never too young for cricket!! Thank you for sharing such beautiful pictures. I wish all the very best to 10-month-old Shresth and his family," Sachin said in his post.
Sachin's post garnered thousands of likes and retweets while netizens praised him for his gesture.
"Thank you very much Sir for sharing this. We love you," a user wrote. Another added, "What a gesture to share the post. Greatest ambassador of the sport and an emotion of the country! Love you."