Anglo-Indian community fights for survival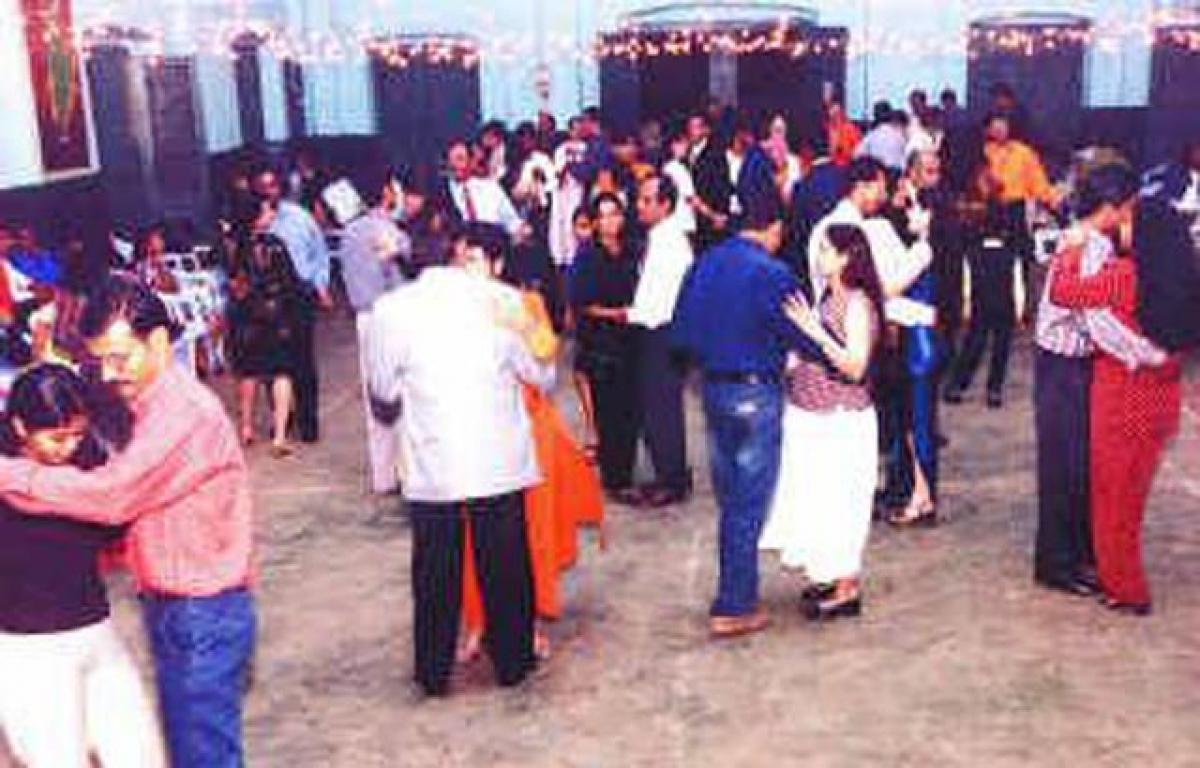 Highlights
The community, which stands as a remnant of the British legacy, is on the verge of extinction. Around 200 Anglo-Indian families formed part of the...
Facing extinction
The plight of Anglo-Indians, the descendant mixed community of the British who ruled the country with an unquestionable authority for a long time, replicates the pitiable condition of Jarawas, an Adivasi indigenous people of Andaman islands.
Vijayawada which was home to about 200 families about four decades ago is now left with 80 families
As their number dwindles, so is their power to voice their grievances to the government
Difficulty in acquiring community certificates and lands for burial grounds are two main issues that this close-knit community is grappling with
The community, which stands as a remnant of the British legacy, is on the verge of extinction. Around 200 Anglo-Indian families formed part of the city's landscape four decades ago. Now, the number has come down to 80 which is less than a half of the past figure.
In the 18th century, the British East India Company encouraged its employees to marry local Indian women. These mixed marriages between officers with European descent, and native women led to the birth of Anglo-Indian community. After Independence, a majority of Anglo-Indians emigrated to Britain while the rest chose to stay on in India. A good number of those who chose India over the West, settled down in Vijayawada.
Here, Anglo-Indians have merged with the mainstream life and it is almost impossible to distinguish them from the other native communities in terms of physical features and lifestyle. They speak the local language fluently, relish regional delicacies like Gongura Mutton and mix up with local communities with ease.
On occasions like Christmas and New Year's Eve, they all gather to celebrate their culture. Their relatives, who have emigrated to US, UK and Canada, come back to join these special occasions. While a majority of them are into teaching, a few others have chosen to pursue medicine and engineering.
The dwindling community suffers an identity crisis for two reasons - dwindling numbers on the one hand and its failure to figure in the official records as a caste itself. It turns out to be a saga of struggle for the community to obtain a caste certificate, which mentions their Anglo-Indian identity. As a consequence, they are unable to utilise certain government benefits endowed upon them such as Anglo-Indian quota in educational institutes.
Benhur Lambert, who runs a school in Vijayawada, narrated his own experience. He said that his repeated visits to the local MRO office to get a caste certificate for his daughter ended up in vain. "The officials said that our caste (Anglo-Indian) does not figure in the list of native castes. So, we end up receiving a certificate with a social status as upper caste, with no mention of our Anglo-Indian identity, thereby depriving us of our quota benefits," he lamented.
Another major issue faced by the community pertains to that of a burial ground. Leonard J Lambert, President of the Anglo Indian Committee in Vijayawada, said: "We do not have a graveyard which is essential for any community." He recently gave a representation to Phillip Torcher, a nominated MLA from Guntur and representative of the community, regarding the burial ground.
Ironically, the idea to encourage marriages within the community gathers pace, to save itself from extinction. It is strikingly in contrast to the promotion of the British East India Company to encourage mixed marriages involving Indian women back then. Benhur Lambert, expressed concern over the potential extinction facing his community.
He said: "Our community has been dwindling in size gradually. We advise our children to marry within the community so that our culture will not die out." While US and UK are looked at as a land of opportunities now, do Anglo-Indians feel that their forefathers made a wrong choice by staying back here? William Meyer, a former journalist who now runs an NGO in the city, answers the question with a firm "no". He said, "We love our country. Money is not everything."
By Mounika Gali
Subscribed Failed...
Subscribed Successfully...