Pushkaralu works to be completed soon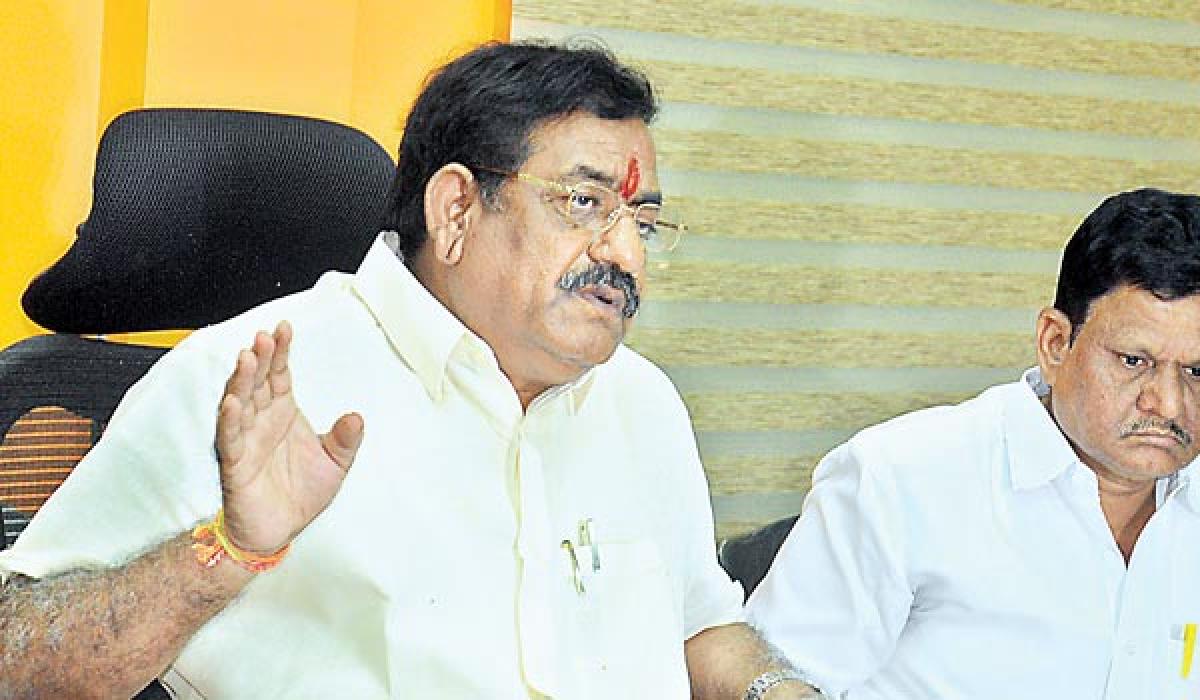 Highlights
Disclosing details of the funds spent on Pushkaralu works, he said that the civic body had spent Rs 105 crore for execution of 56 development works during the last six months. He said the major chunk of funds i.e; Rs 97 crore was spent for road widening works, footpaths, traffic islands development and construction of dividers. The Mayor said that Rs 8 crore were spent for renovation of Tummal
​Vijayawada: Mayor Koneru Sridhar said that the Vijayawada Municipal Corporation had spent around Rs 186 crore for Krishna Pushkaralu works in the city.He said 95 per cent works were already completed and the remaining works would be completed very soon. Addressing a press conference at his chambers here on Wednesday, the Mayor said that 66 Municipal Commissioners working in different parts of the State would be deputed for duty at the Pushkara Ghats for smooth conduct of Pushkaralu.
Disclosing details of the funds spent on Pushkaralu works, he said that the civic body had spent Rs 105 crore for execution of 56 development works during the last six months.
He said the major chunk of funds i.e; Rs 97 crore was spent for road widening works, footpaths, traffic islands development and construction of dividers. The Mayor said that Rs 8 crore were spent for renovation of Tummalapalli Kalakshetram.
The Mayor said Rs 40 crore was sanctioned in the second phase for the development of toilets, improvement of water supply, providing accommodation and construction of Pushkarnagars in the city. The Mayor informed that about Rs 39 crore was sanctioned in third phase to provide basic amenities to the pilgrims.
He said that arrangements are being made to provide accommodation for the staff attending the Pushkaralu duties in the city. He said that 18,000 staff deputed for Pushkaralu duty to maintain sanitation at bathing ghats, Pushkaranagars and main junctions in the city.
He said all the works related to Krishna Pushkaralu would be completed soon. He said 30 lakh pilgrims can take bath at bathing ghats every day.