Global summit focused on integrated transport system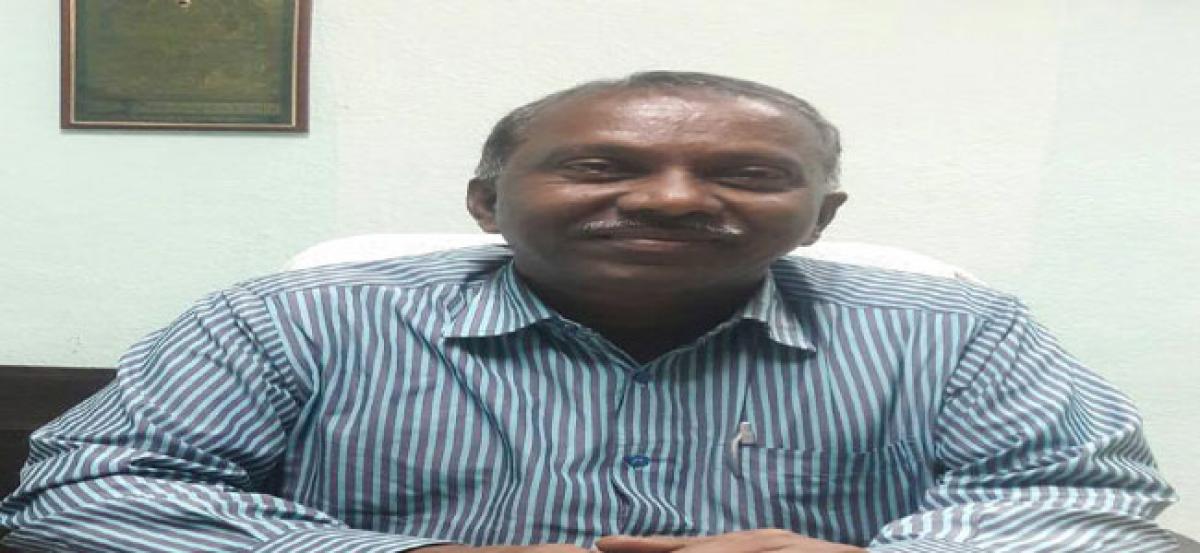 Highlights
An integrated approach in transport system is the need of the hour instead of an isolated approach to fulfil the needs and convenience of the public in the growing cities, said APSRTC Regional Manager V Nagasivudu. He visited Montreal in Canada as a member of three-member delegation from the state to attend the Global Public Transport Summit from May 15 to 17, 2017 organised by International Union
Tirupati: An integrated approach in transport system is the need of the hour instead of an isolated approach to fulfil the needs and convenience of the public in the growing cities, said APSRTC Regional Manager V Nagasivudu. He visited Montreal in Canada as a member of three-member delegation from the state to attend the Global Public Transport Summit from May 15 to 17, 2017 organised by International Union of Public Transport (UITP).
Highlights:
RTC RM V Nagasivudu attended summit held at Montreal in Canada

Says mass transport services can reduce private car usage thereby reducing the congestion on roads
The international public transport community including urban transport decision-makers and industry suppliers came together in the summit to discuss various issues and aspects relating to the public transport system. It was a unique biennial event that covered all urban and regional transport modes said Nagasivudu. Speaking to The Hans India, he said the summit included several sessions with small group of delegates, exhibitions, innovations and products in public transport.
Around 2,250 delegates from 80 countries have attended the summit including 60 members from India. Along with Nagasivudu, one Executive Director of the corporation and Amalapuram depot manager has represented the APSRTC. The theme for this year summit was "lead the transition".
The summit focused at steering the complimentary mobility services like mass rail transit, trams, buses, cycling etc by integrating urban and transport planning, he said. Mass transport services can reduce private car usage thereby reducing the congestion on roads. The best practices from various countries were discussed.
The exhibitions on latest transport systems were very interesting and thought provoking, he explained. In Canada, there are less number of autos and two wheelers as they use bicycles which are environment friendly. They strictly follow the traffic rules also and use smart cards for public transport. "We can also implement that system between Tirupati and Tirumala which needs further discussion and approvals.
The nodal point is how well all the modes of transport in a city be linked to make it more convenient to the people. There are several models. We have to make use of them according to our local conditions to make it more effective,"
Nagasivudu averred.
By V Pradeep Kumar