Kotamreddy Srinivasulu Reddy appointed as first NUDA chairman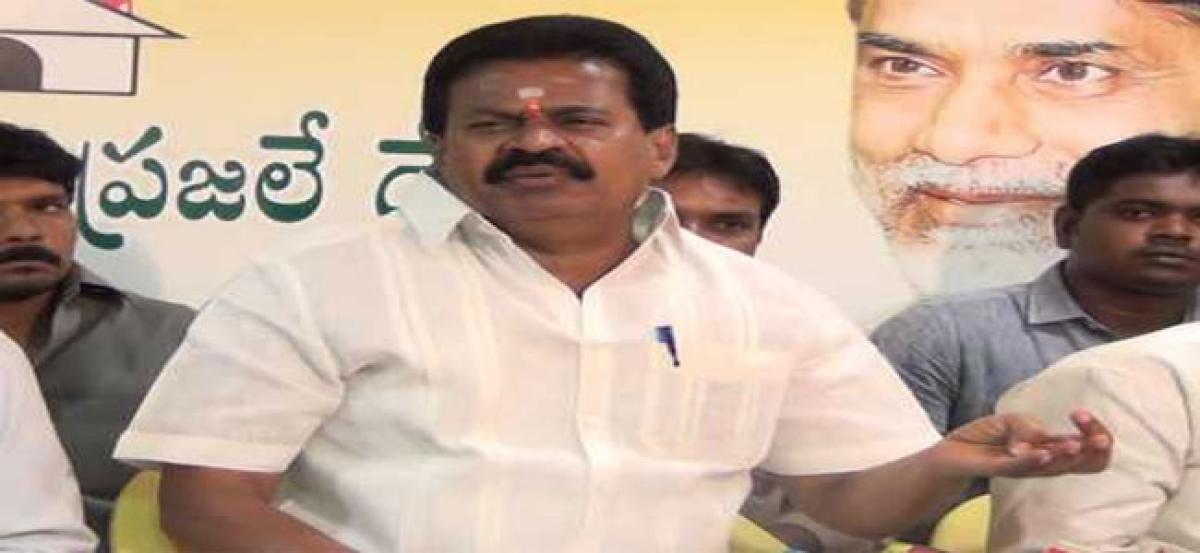 Highlights
Finally, veteran Telugu Desam leader Kotamreddy Srinivasulu Reddy has been appointed by the state government as Chairman of the Nellore Urban Development Authority (NUDA). The Municipal Administration and Urban Development department issued GO 218 on Friday in this connection. After ten years of struggle, Srinivasulu Reddy has bagged the opportunity and sources said actor and MLA Nandamuri Balakr
Nellore: Finally, veteran Telugu Desam leader Kotamreddy Srinivasulu Reddy has been appointed by the state government as Chairman of the Nellore Urban Development Authority (NUDA). The Municipal Administration and Urban Development department issued GO 218 on Friday in this connection. After ten years of struggle, Srinivasulu Reddy has bagged the opportunity and sources said actor and MLA Nandamuri Balakrishna also recommended his name for the post.
The state government had announced the formation of NUDA with Nellore as its headquarters in March this year.A GO was issued for the proposed NUDA with a total area of 1644.17 sq. km covering Nellore Municipal Corporation, Kavali, Gudur, Sullurupeta and Naidupeta municipalities and also inclusion of 145 villages in 19 mandals of Nellore district and 11 villages in 2 mandals of Chittoor district.
At this juncture, appointment of chairman has turned out to be crucial and many district leaders expected the position. There was a race for the post since the announcement of formation of the NUDA and majority TDP leaders preferred the position since it directly relates to the issues of urban development in the district. Some leaders have voluntarily skipped for contesting to the MLC elections anticipating they might be considered for the post.