A total of 2.8 lakh took part in Nava Nirmana Deeksha, says Collector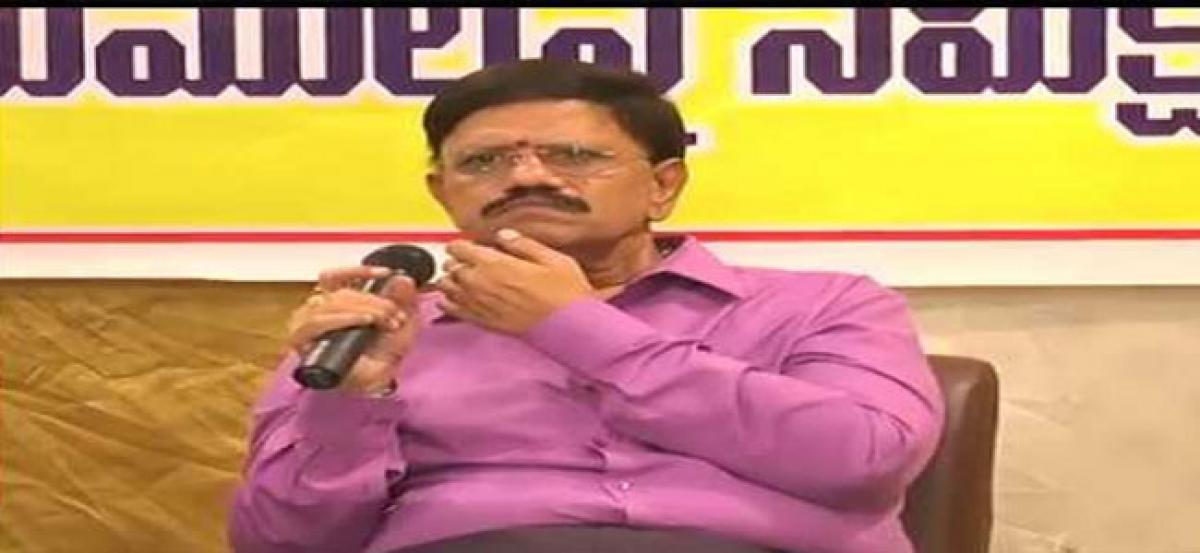 Highlights
A total of 2.8 lakh people participated in Nava Nirmana Deeksha during one week which ended on Thursday. Krishna District Collector B Lakshmikantam on Thursday released a press note stating that June 3 Deeksha had discussed Andhra Pradesh division, Andhra Pradesh Reorganisation Act, promises, circumstances in Andhra Pradesh during 2014, progress achieved during the past three years with the parti
Vijayawada: A total of 2.8 lakh people participated in Nava Nirmana Deeksha during one week which ended on Thursday. Krishna District Collector B Lakshmikantam on Thursday released a press note stating that June 3 Deeksha had discussed Andhra Pradesh division, Andhra Pradesh Reorganisation Act, promises, circumstances in Andhra Pradesh during 2014, progress achieved during the past three years with the participation of different groups, intellectuals, government higher officials and others.
The deliberations were distributed among the participants and their opinions on the issues were also included and submitted to Chief Minister N Chandrababu Naidu. The deliberations and opinions were received from June 3 to 7. On June 4, the seminar was held on agriculture- affiliated activities, water management and stable development.
The next day (June 5), seminar was held on welfare target and all-round development. On June 6 and 7, the seminar was held on human resources, investment attraction, job creation and transparent accountability.