Tirupati Urban Development Authority takes up massive housing programme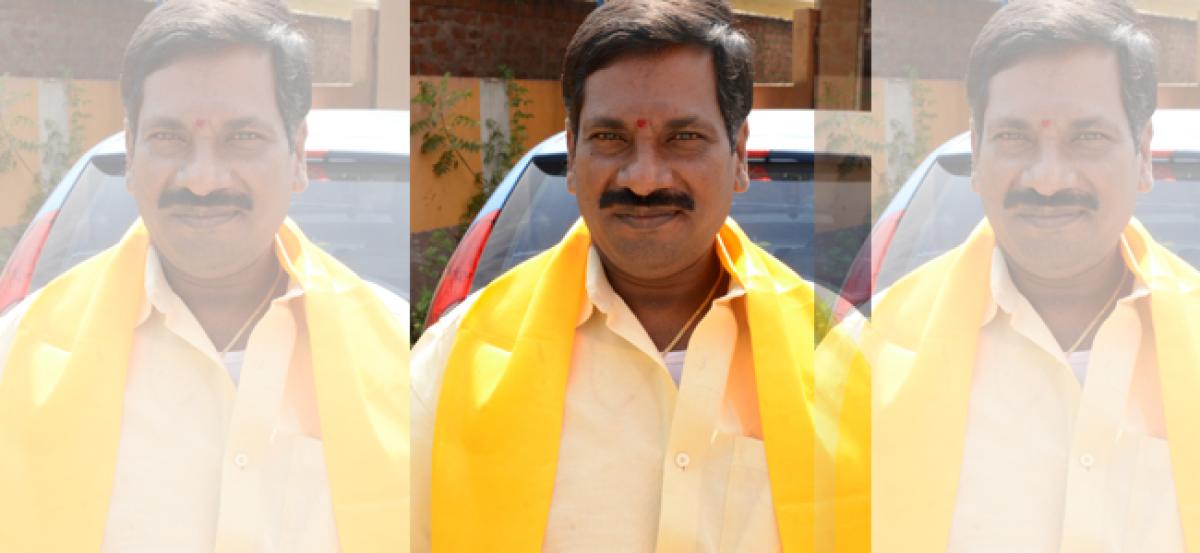 Highlights
Tirupati Urban Development Authority TUDA has taken up construction of houses under NTR Urban Housing programme on a massive scale It is decided to construct 35,000 houses in the villages under its purview
Tirupati: Tirupati Urban Development Authority (TUDA) has taken up construction of houses under NTR Urban Housing programme on a massive scale. It is decided to construct 35,000 houses in the villages under its purview.
The government had already issued a GO allowing TUDA for extending the NTR Urban Housing programme in 167 villages in the four Assembly constituencies that come under TUDA limits to benefit poor and middle class families.
The TDP government, with an eye on the election, gave green signal to TUDA to take up the housing scheme which will have its impact in the four constituencies -Tirupati, Chandragiri, Srikalahasti and Nagari.
Speaking to The Hans India, TUDA chairman G Narasimha Yadav said the extension of Urban Housing programme to the villages under TUDA mainly intend to benefit the homeless persons in Tirupati but having house sites in the nearby villages. The scheme will become a boon to them, he said adding that TUDA is gearing up for the allotment of houses for construction within a year.
The beneficiary has to contribute Rs 40,000 against which the government would provide Rs 2.5 lakh as subsidy (under NTR Urban Housing scheme) in a phased manner for the completion of the construction.
The housing scheme is applicable to the apartments for which the government would provide Rs 3 lakh as subsidy. The beneficiary contribution is only Rs 5,000 to the people who come under BPL and Rs 50,000 to others and the maximum income limit for availing the scheme is Rs 6 lakh annually.
We are expecting the demand for the scheme will be more than the allocated 35000 houses. TUDA will seek government to increase the number of houses to 50000 to cope with the demand'' he said.
Civil Engineer and The Planners and Engineer Association president W Bhaktavatsalam lauded the government for extending the NTR Urban housing to the villages under TUDA.