Jagjivan Jyothi beneficiaries to get CM's voice record soon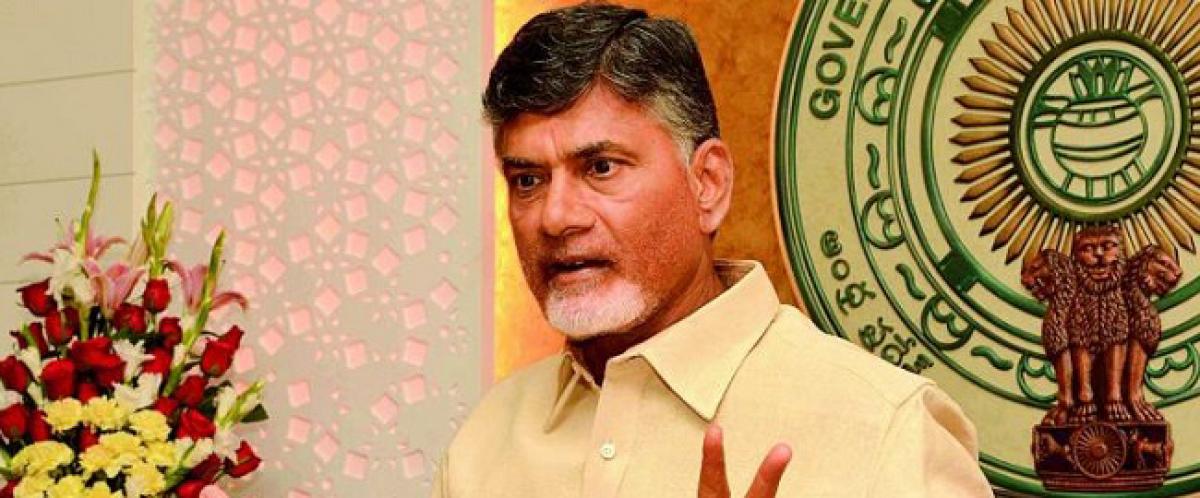 Highlights
The social welfare department is making all arrangements to send Chief Minister Chandrababu Naidus voice record to beneficiaries of Jagjivan Jyothi Scheme for using power upto 100 units per month
ADVERTISEMENT
Guntur: The social welfare department is making all arrangements to send Chief Minister Chandrababu Naidu's voice record to beneficiaries of Jagjivan Jyothi Scheme for using power upto 100 units per month.
As soon as the social welfare department and tribal welfare departments will pay the power bills of beneficiaries, a voice message will be automatically generated and sent to beneficiaries cell phones saying thanks for using 100 hundred units of power or below per month.
The government will pay power bill for 75 units per month on behalf of beneficiary to SPDCL. The beneficiary has to bear the remaining part of the bill.
According to highly placed sources, the government is paying power bills up to 75 units of beneficiaries under the Jagjivan Jyothi Scheme. Those who consume up to 100 units of power per month are eligible for 75 units of free power.
Currently, the scheme covers 12.95 lakh SC families and 1.8 lakh ST families in the state. The social welfare department will pay the power bills of SC families, tribal welfare department will pay the power bills of STs.
An official in social welfare department on the condition of anonymity told The Hans India that they are waiting for CM's appointment to record his voice sayings thanks to SC/ST families.
"After recording his voice, we will take steps to automatically generate his voice record to the beneficiaries," he said. The higher officials are expecting that they will complete this process within a short time.