Government to bring new textile policy soon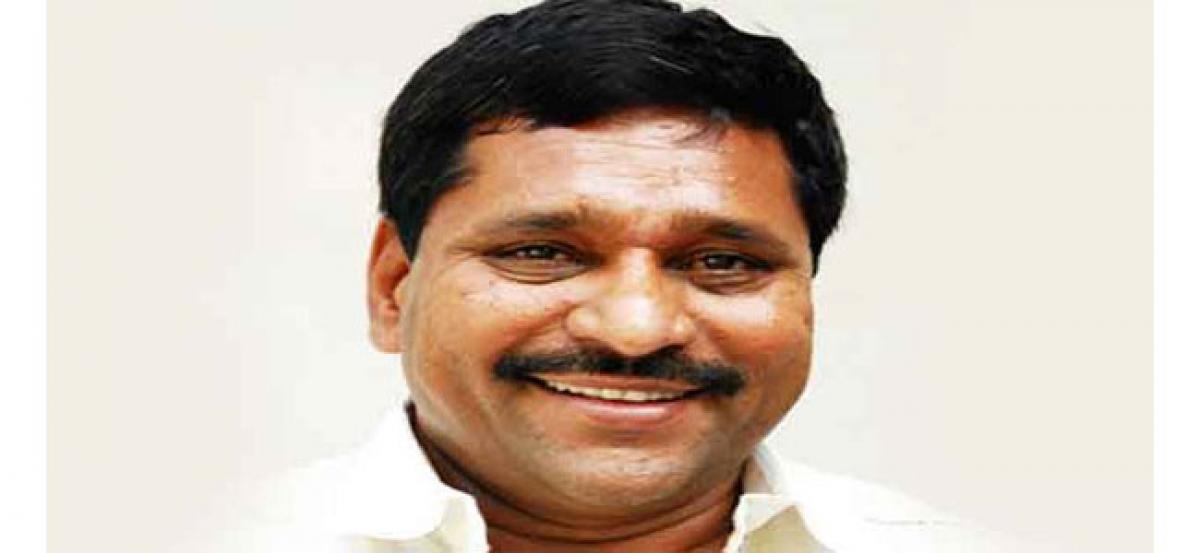 Highlights
The state government has been contemplating with the idea of bringing the best textile policy in the country before the next Cabinet meeting, said the Minister for Industries N Amaranatha Reddy
Tirupati: The state government has been contemplating with the idea of bringing the best textile policy in the country before the next Cabinet meeting, said the Minister for Industries N Amaranatha Reddy.
Addressing the self-help group women here after distributing 500 sewing machines at SP MahilaVisvavidyalayam Auditorium on Saturday, he said the proposed policy is aimed at providing more employment opportunities to women by bringing more textile industries to the state. Under the proposed policy, during the training period itself women will get Rs7,500-10,000 as stipend and if they work in the factory or form a group and work as an industry, apart from their wages they will directly get Rs1,000-3,750 from government.
If needed, the government will sanction one separate MSME park for women. If women invest any amount in an industry the government will give 45 percent as incentive and extend other benefits, the minister said. The sewing machines have been distributed to 500 women at a cost of Rs55 lakh of which Rs6,000 was spent for each sewing machine and the remaining amount was for their training for three months. The Minister said though the state was left with Rs16,000 crore revenue deficit after bifurcation, Chief Minister N Chandrababu Naidu has implemented several welfare schemes for women to benefit them. From the birth of a girl child, the government has brought out umpteen number of schemes and he listed out several of them.
"It is the duty of 'Sangha Mithras,' 'Sadhikara Mithras' and SHG members to take all these schemes to the door step of people. With CM's vision, the state has become number one in the country in women empowerment and ease of doing business," he maintained. On the occasion, he released a cheque of Rs20.69 crore towards members of self-help groups provided as loan through bank linkage. Speaking on the occasion, MEPMA MD ChinnaTataiah reiterated the government's commitment towards ensuring Rs10,000 income to every family and bringing out several schemes towards fulfilling this goal.
He said the GO for increasing the honorarium to resource persons to Rs5,000 will be issued before August 15. MEPMA has provided training in tailoring to 50,000 women in the state and on the average they were earning Rs3,000 per month by working in their leisure time at their homes. MEPMA Project Director AD Jyothi presided over the function. MLA M Suguna, TUDA Chairman G Narasimha Yadav, DCCB Chairman Amasa Rajasekhar Reddy, SAAP Director P Sridhar Varma and Town Bank Chairman P Muralikrishna Reddy participated.