Planning, consistency key to crack Civils: Ex-IPS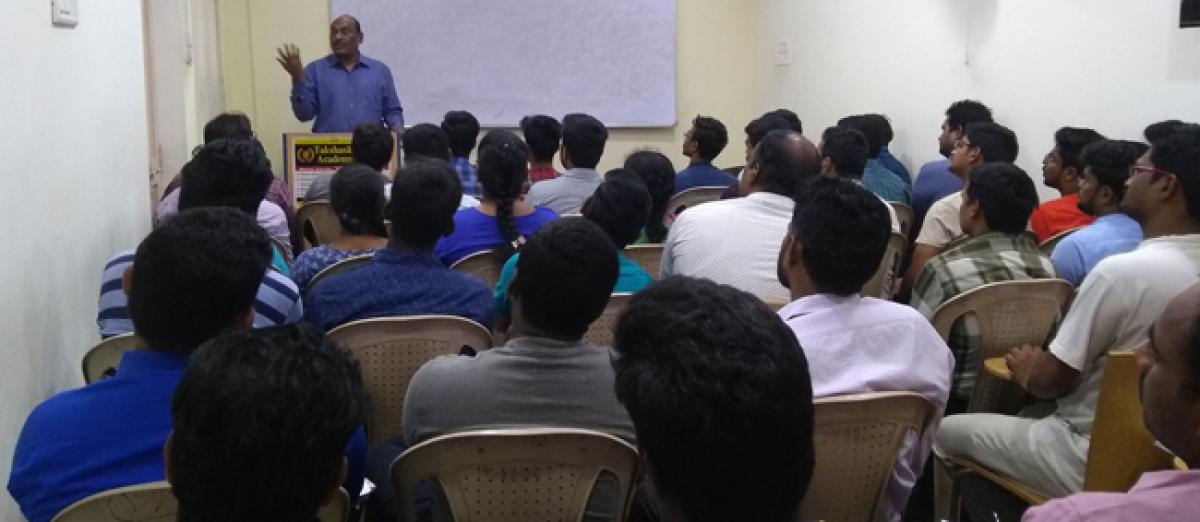 Highlights
Civils aspirants should have good planning and consistency to crack the Civil Services examination, said retired IPS officer Dr Shyam Prasad Rao while addressing students of Takshashila IAS Academy here on Sunday
Vijayawada: Civils aspirants should have good planning and consistency to crack the Civil Services examination, said retired IPS officer Dr Shyam Prasad Rao while addressing students of Takshashila IAS Academy here on Sunday.
A large number of aspirants attended the meeting presided over by Academy Mangling Director Dr SDN Durga Prasad. Dr Shyam Prasad Rao gave valuable suggestions on how to succeed the Civils exams.
He stressed on the need to follow planning and consistency to crack the prestigious examination. The need of the hour is systematic hard work coupled with positive thinking, Dr Shyam Prasad added. The retired IPS officer, later, clarified the doubts of several aspirants.
Later, Dr Durga Prasad explained the steps taken by the academy to promote quality coaching. The MD said that the academy would provide excellent infrastructure and expertise faculty making the life easier for aspirants.