Lokesh Announces Schedule For 'Mukyamantri Yuvanestam ' scheme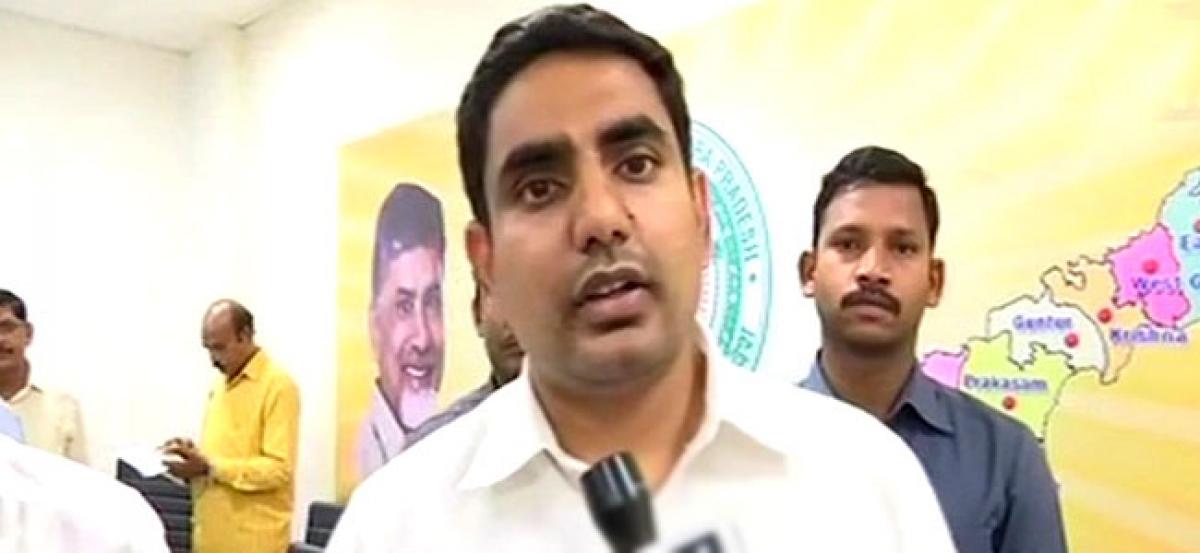 Highlights
Andhra Pradesh IT Minister N Lokesh has announced the schedule for the the implementation of Mukyamantri Yuvanestam scheme under which Rs 1,000 will give as unemployment dole to the jobless youth
Andhra Pradesh IT Minister N Lokesh has announced the schedule for the the implementation of ' Mukyamantri Yuvanestam ' scheme under which Rs 1,000 will give as unemployment dole to the jobless youth.
Briefing the decisions taken in the cabinet meeting, Lokesh said that youth between 22 and 35 age group are eligible to avail Rs 1,000 benefit per month. The registration process for the enrollment of the beneficiary names will begin in third or fourth of August.
The minister said that besides providing dole, the unemployed youth will also be given skill development training to get jobs in the private sector. In all, 12. 36 lakh will benefit under the scheme.