Siddhartha students excel in swimming competition in Vijayawada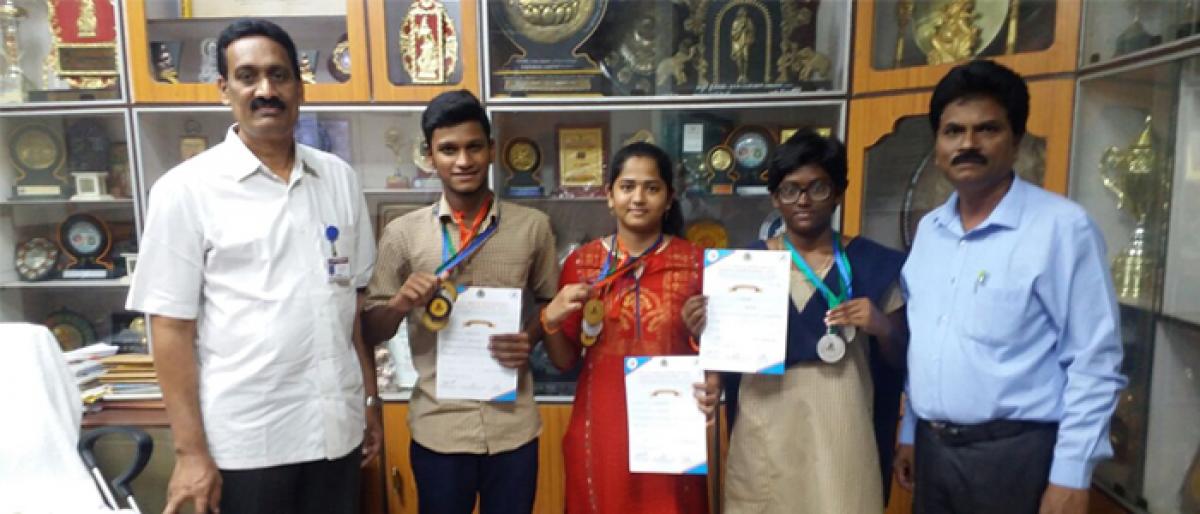 Highlights
Students of PB Siddhartha Arts and Science College won prizes at the 4th Sir Vizzy Inter District Senior Swimming Competition, said the college principal, Dr M Ramesh
Vijayawada: Students of PB Siddhartha Arts and Science College won prizes at the 4th Sir Vizzy Inter District Senior Swimming Competition, said the college principal, Dr M Ramesh.
The principal said that K Yuva Raj won gold medals in 100 meters and 200 meters back stroke, silver medal in 50 meters back stroke and won bronze in 50 meters butterfly in men seniors.
In women, S Keerthana won silver medal in 200 and 400 meters IM and won bronze medal in 1500 meters in freestyle swimming.
L Meghana won gold medal in 50 meters butterfly style, won silver in 100 meters butterfly and won bronze in 50 meters freestyle.
The college director, V Babu Rao, dean Rajesh Jampala, academy secretary L Laxman Rao, president N Venkateswarlu, PD Dr S Srinivas Rao and others congratulated the winners.