Pomp and fervour mark Varalakshmi Vratam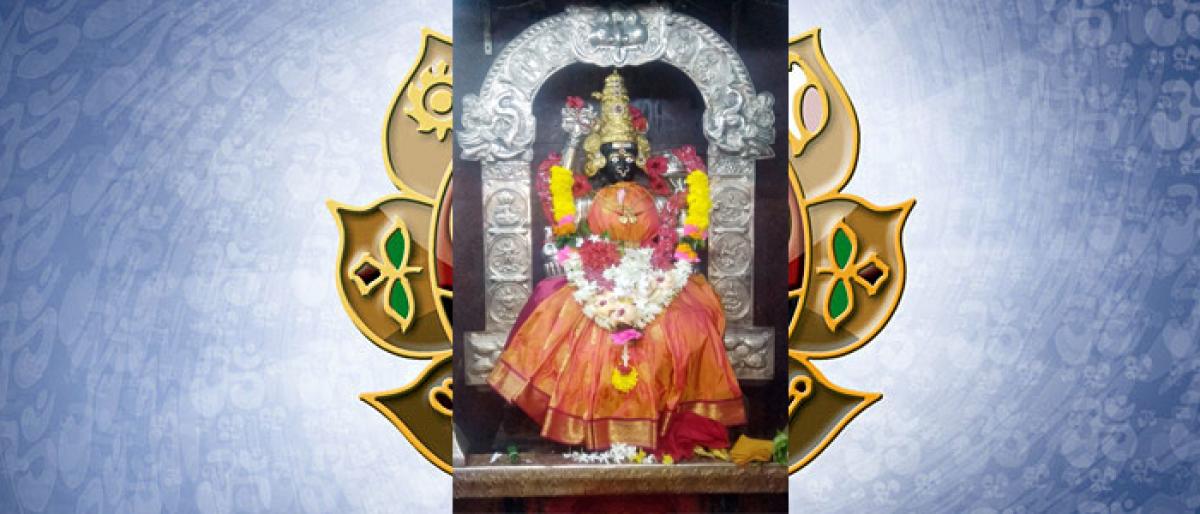 Highlights
Varalakshmi Vratham was celebrated, here at tenth Shaki Petham, Padagaya with pomp and gaiety
Pithapuram: Varalakshmi Vratham was celebrated, here at tenth Shaki Petham, Padagaya with pomp and gaiety.
Mass puja and Lakshmi Vratham were held on the temple premises. Special showers were offered to Kukkuteswar Swamy. Prayers were offered to Goddesses Purhuthika, Rajarajeswari.
Prasadams were offered to devotees. Pujas were also performed in Jai Ganesh, Venugopala Swamy, Sripada Sri Vallabha Maha Samsthanam, Kanyaka Parameswari temples.
Performing of Mass Varalakshmi Vratams, kumkum pujas, observance of fast, exchange of Vayanams marked the celebration of Varalakshmi puja on Friday.
Goddess Adi Lakshmi temple in Nyalkal, Sangameshwar temple at Ketaki, Renuka Mata temple at Kuppanagar, Rachanna swamy temple and other shrines in Zaheerabad and elsewhere in the mandal the pujas were performed on a grand scale.