Strengthening of Mahila Morcha top priority in Kakinada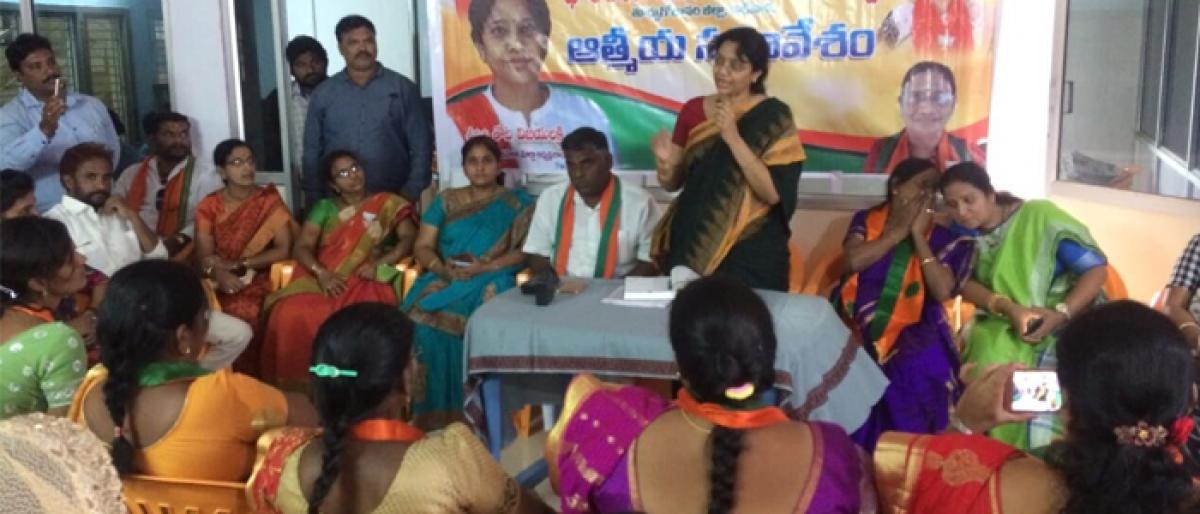 Highlights
BJP Mahila Morcha president Thota Vijayalakshmi reiterated that top priority is being given for strengthening of the Mahila Morcha from grassroots level in the state
Kakinada: BJP Mahila Morcha president Thota Vijayalakshmi reiterated that top priority is being given for strengthening of the Mahila Morcha from grassroots level in the state.
Addressing the media at East Godavari party office on Wednesday, she said that this programme would be taken up right from district, town, mandal and village level.
As part of this programme, the strengthening at booth-level would be given top priority, she said.
The Mahila Morcha president also said that the ruling party in the state had given top priority for divide-and-rule policy.
The ruling party was deciding welfare scheme beneficiaries on party basis, she alleged.
The party state official spokesperson Tummala Padmaja, district BJP unit president Y Malalkondayya and others were present.