Family legacy eclipses democracy, says Ajeya Kallam in Tuni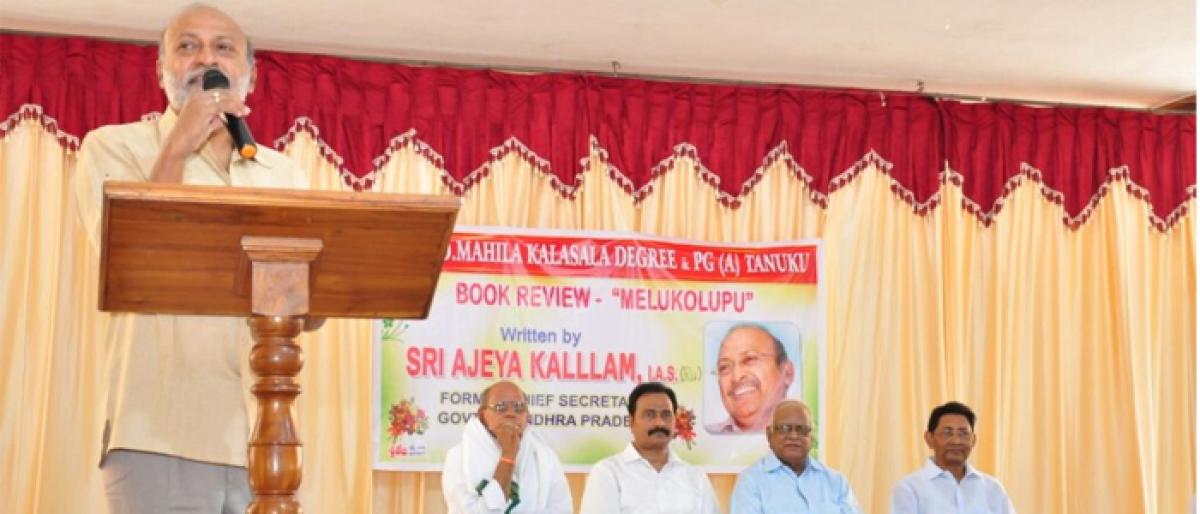 Highlights
Former principal secretary Ajeya Kallam expressed serious concern over fate of Indian democracy, wherein the administration has become family inheritance
Tuni: Former principal secretary Ajeya Kallam expressed serious concern over fate of Indian democracy, wherein the "administration has become family inheritance."
He was chief guest at the review of his book titled 'Melukolupu' at SKSD Women's College here on Thursday.
Speaking on the occasion, the former IAS officer said that it was a doubt remained unanswered whether Indians availing to the optimum the benefits of freedom and democracy achieved after many sacrifices.
Many revolutions have taken place all over the globe to achieve real democracy of people replacing internal democracy of monarchies.
One of the bitter reality of our democracy was efficiency eclipsed by family legacy.
The youth should emulate efficient leaders who can motivate society in right direction. Priority should be given to rural democracy.
The government's interference in education sector should be stopped. Only intellectuals should have power over education.
All the people of the country should have responsibility over development activities to weed out corruption, he added.