BJP trying to rewrite Constitution, alleges Karem Sivaji in Akiveedu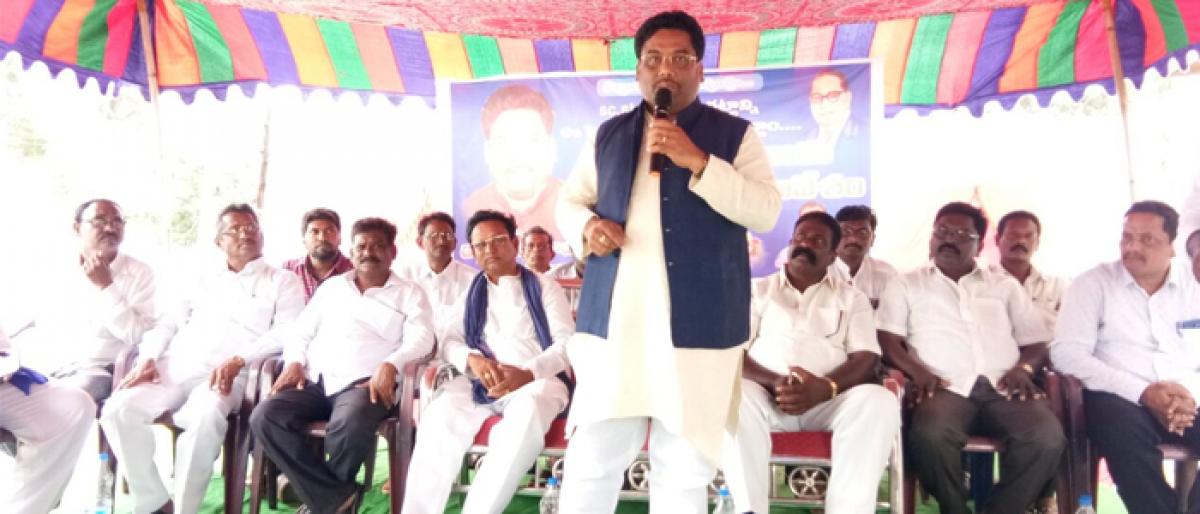 Highlights
SC ST State Commission chairman Karem Sivaji charged BJP with trying to rewrite the Constitution
Akiveedu: SC/ST State Commission chairman Karem Sivaji charged BJP with trying to re-write the Constitution.
He participated in Mala Mahanadu activists meeting at Kalla village in the mandal on Friday.
Speaking on the occasion, Karem alleged that the BJP at Centre was trying to dilute SC/ST Atrocities Act.
In order to convey a strong message to the Delhi rulers, Dalits would be organising a massive 'Save Constitution' rally in Guntur on September 22.
When a few Dalits complained to Sivaji stating that the bankers were insulting them when they approach them for loans, Sivaji said that the banks had been liberal to persons like Vijay Mallya by giving crores of rupees.
The same banks had been troubling Dalits when they approach for petty loans.
The SC/ST Commission chairman informed the gathering that it was Ambedkar who provided the civilian status to Dalits who had to live like slaves prior to enactment of the Constitution.

Subscribed Failed...
Subscribed Successfully...