CM trying to suppress Brahmin community: MLA Kona Raghupathi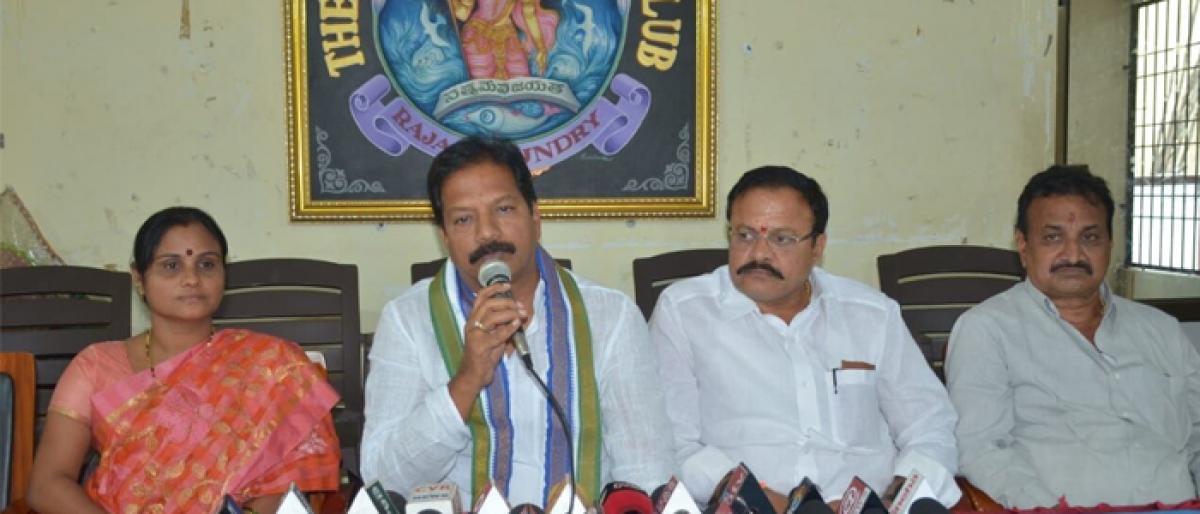 Highlights
YSRCP Bapatla MLA Kona Raghupathi has alleged that Chief Minister Nara Chandrababu Naidu is trying to suppress Brahmin community and showing stepmotherly attitude towards them
Rajamahendravaram: YSRCP Bapatla MLA Kona Raghupathi has alleged that Chief Minister Nara Chandrababu Naidu is trying to suppress Brahmin community and showing step-motherly attitude towards them.
Speaking to reporters at Press Club here on Friday, he said removal of former chief secretary IYV Krishna Rao from Brahmin Corporation chairman post and Ramana Deekshithulu from the post of TTD chief priest were best examples.
Brahmins expressed happiness for establishing Brahmin Corporation. The community felt unhappy when the government sanctioned a meagre Rs 125 crore instead of Rs 500 crore.
As per protocol, Brahmin Corporation had invited him to a meeting held at Bapatla and for that Chief Minister Nara Chandrababu Naidu removed IYR Krishna Rao from the corporation.
A meeting would be held on September 10 at Vignan College located in Sirirpuram of Visakhapatnam in which YSRCP president YS Jaganmohan Reddy would participate and discuss about the problems of Brahmin community.
YSRCP leaders T Srinivasa Rao, D Satyanarayana and K Durga were present.