Handball tourney inaugurated at PB Siddhartha Arts and Science College in Vijayawada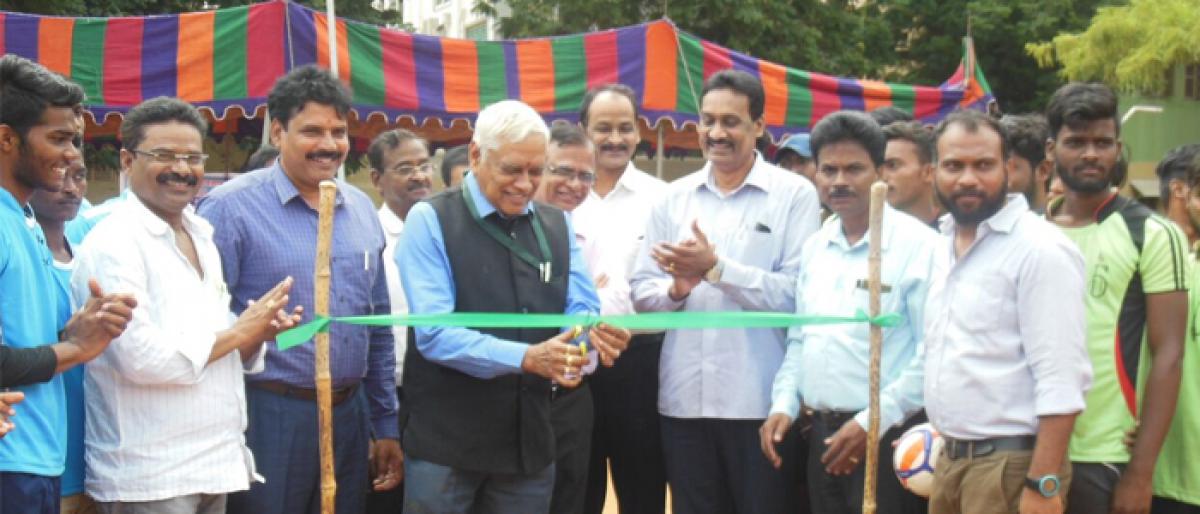 Highlights
Krishna University KU vicechancellor S Ramakrishna Rao inaugurated intercollegiate handball tournament at PB Siddhartha Arts and Science College PBS here on Friday
Vijayawada: Krishna University (KU) vice-chancellor S Ramakrishna Rao inaugurated inter-collegiate handball tournament at PB Siddhartha Arts and Science College (PBS) here on Friday.
Speaking on the occasion, the vice-chancellor said that the students of the university were good at sports and the players who excel in sports would get benefit in the form of grace marks and cash prizes.
He recalled that last year the players of KU were South India champions and wished that this year also the players would be champions.
The VC appreciated the management of PBS for organising sports events regularly.
About eight teams from various colleges would participate in league and knockout matches, he said.