7.8 cr spent on check dams in Podalakur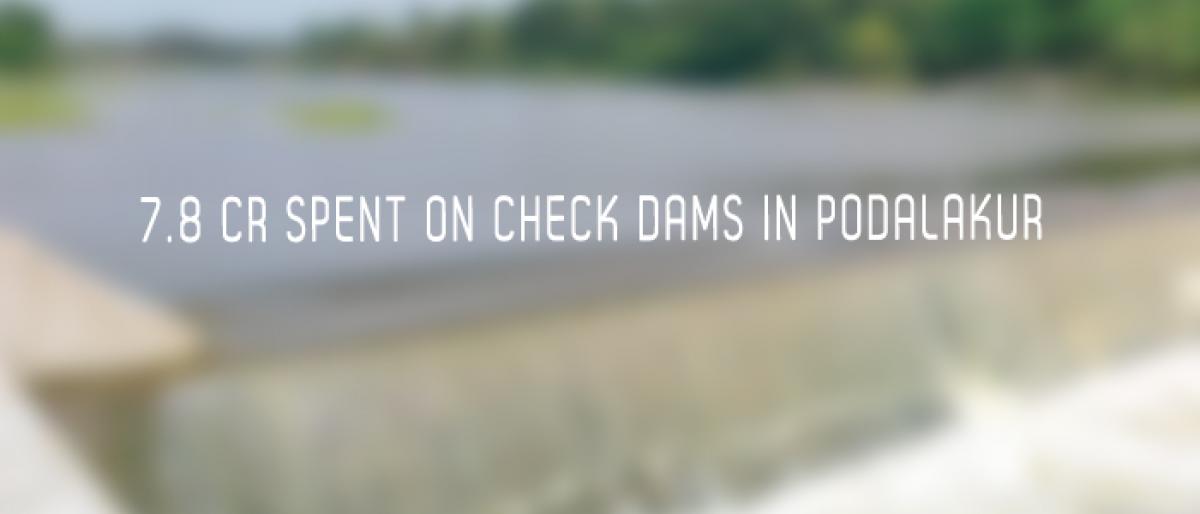 Highlights
Agriculture Minister Somireddy Chandramohan Reddy said that they had spent Rs 78 crore for construction of check dams in Podalakur mandal to increase groundwater level
Nellore: Agriculture Minister Somireddy Chandramohan Reddy said that they had spent Rs 7.8 crore for construction of check dams in Podalakur mandal to increase groundwater level.
The Minister laid foundation for construction of CC roads in Podalakur on Saturday.
He inspected Anganwadi Centre at Ayyappanagar and Srihari Colony in Podalakur town. Speaking to media, Somireddy said that they had completed repairs to Kandaleru pipeline for supply of water to Podalakur mandal.
'Drinking water project with Rs 4.5 crore has been sanctioned to provide water for 30 villages in the mandal.
The project was delayed due to lack of experienced contractors for taking up the project. We would take a decision to provide drinking water to the mandal shortly,' said the Minister.
He also took a dig at YSRCP MLA Kakani Govardhan Reddy for making baseless comments and obstructing the development.
'Though some political leaders in the area have used Podalakur mandal for their political growth but they ignored its development.
I decided to provide water for drinking and irrigation needs of Podalakur mandal,' he stated.
He lamented that the Sarpanch of Podalakur and MLA have simply confined to blame the government instead of focusing on development activities.