Uproar in council meet over GO 279 at Nellore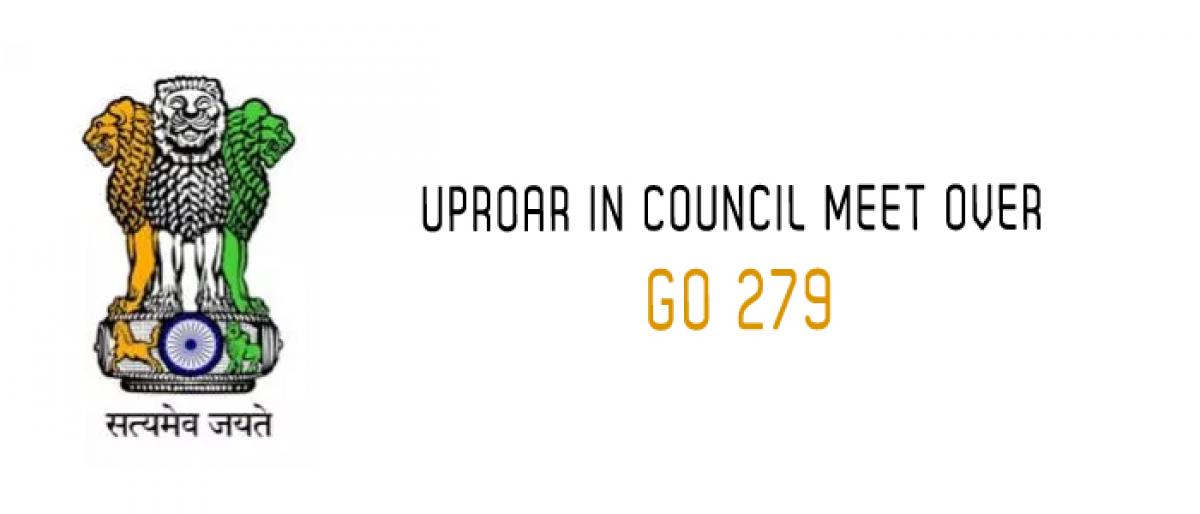 Highlights
Even though, majority opposition members of the Corporation Council raised objections over the implementation of GO 279, Mayor Abdul Aziz maintained that they would follow directions of the state government assuring that they would take care of the workers
Opposition members demand scrapping of GO 279
Will implement GO as per state govt orders: Mayor Abdul Aziz
Nellore: Even though, majority opposition members of the Corporation Council raised objections over the implementation of GO 279, Mayor Abdul Aziz maintained that they would follow directions of the state government assuring that they would take care of the workers.
Corporation Council meet held at conference hall in the city on Saturday.
YSRCP Corporators questioned how the civic body implements the GO 279 without proper communication to the members of the council.
Corporator Veluru Sudha Rani said that residents in the city have been facing severe troubles with heaps of garbage lying in front of their houses for the last 2-3 weeks.
Corporator Anam Rangamayur Reddy said that the GO is not being implemented anywhere in the state. The civic body has implemented it in the Corporation without informing to the council, he added.
'The civic body should not take any decision against the contract employees as they are playing a crucial role in the sanitation activity.
Why the civic body cannot take up sanitation works directly instead handing over it to contractor system,' asked Corporator B Srinivasa Yadav.
YSRCP Corporators, in this connection, have handed over a memorandum to the Mayor Abdul Aziz to withdraw decision to implement the GO in the city.
Speaking at the meeting, the Mayor categorically said that contract employees in the civic body would be getting job security by implementing the GO.
"More than 200 workers would get job opportunities in future in sanitation activity with the implementation of the GO. We would take a decision after discussing with the state government and also with the workers, union leaders," said the Mayor.
The implementation of GO also helps in providing ESI, PF and other benefits to the contract employees and also paying salaries on time, he added.
He explained that they would allocate one sanitation worker for every 140 houses and would collect garbage from households in the corporation limits.
There is a need to create awareness on the implementation of GO and its benefits to the contract workers, said the Mayor.
Meanwhile, contract employees had staged protest in front of the Corporation office.
They shouted slogans against the civic authorities demanding not to implement the GO.
Further, Mayor held discussions with workers union leaders and also with YSRCP corporators at his chamber on the issue.