Legislators visiting Polavaram spillway gate gallery walk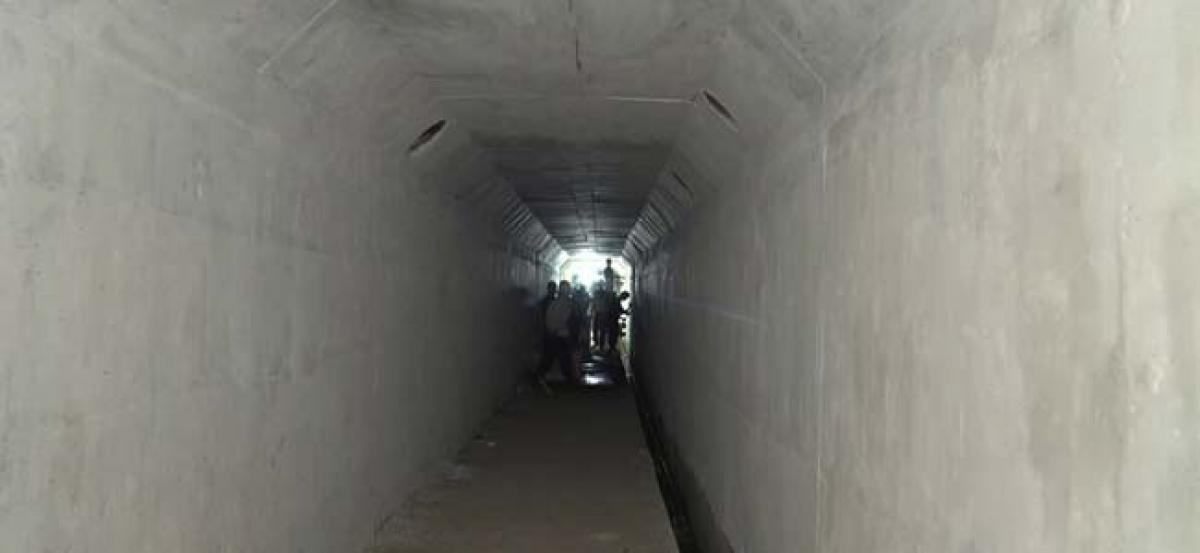 Highlights
AP Ministers, MLAs, MLCs and MPs are going to visit Polavaram Irrigation Project to take part in the project spillway gallery walk, on Wednesday
Vijayawada: AP Ministers, MLAs, MLCs and MPs are going to visit Polavaram Irrigation Project to take part in the project spillway gallery walk, on Wednesday.
Chief Minister Nara Chandrababu Naidu will launch the gallery walk at 10.05 am today at the project site at Polavaram village in West Godavari District.
The gallery walk is aimed to instil confidence among people on early completion of the AP's life line project.
The spillway gallery walk indicates that the completion of 75 percent of dam project works.
There are four major benefits through the spillway gallery, including safety, inspection, draining out seepage water and installing dam monitoring equipment.
It is constructed with 2 meters width, 2.5 meters hight and to an extent of 1069.50 meters distance from one end to other of the project.
Jaggaiahpet MLA Sriram Tataiah said that this is lifeline to the State. Chief Minister committed to construct it but the Central Government is not supporting the efforts of state government, he said.
He added that Chandrababu Naidu striving to provide water to each acre in the State by the end of 2019.
The law makers started journey from Chief Minister Camp office at Vijayawada, early morning, will reach Polavaram by 10 am.