Meet on Ganesha cult organised at CCVA in Vijayawada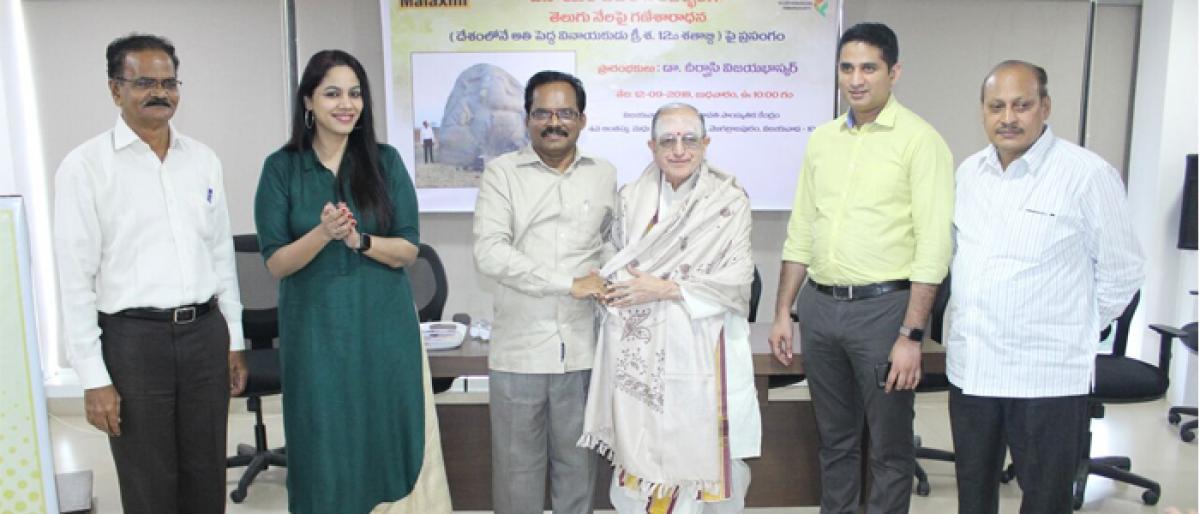 Highlights
The cult of Ganesha was traced back to the Satavahana times in Telugu speaking areas and continued till the Vijayanagara times, said Dr D Vizaibhaskar, CEO, AP State Creativity and Culture Commission
Vijayawada: The cult of Ganesha was traced back to the Satavahana times in Telugu speaking areas and continued till the Vijayanagara times, said Dr D Vizaibhaskar, CEO, AP State Creativity and Culture Commission.
He was the chief guest at a seminar on 'Ganesha Cult in Telugu Speaking Area' organised by the Cultural Centre of Vijayawada Amaravati (CCVA) on its premises here on Wednesday.
Vedic scholar Pasumarthi Kameswara Sarma spoke on Ganesha Tatva, citing references from the Vedas and Puranas.
Dr E Sivanagireddy, CEO, Cultural Centre, delivered a talk on the Evolution of Ganesa worship in Telugu speaking area and said that he had located the biggest Ganesa Idol ( 23-0 X 18 -0 X 8-0 Feet ) datable to the 12th Century AD at Avanch, a village in Mehabubnagar district (TS).
Golla Narayana Rao, Dr Venna Vallabha Rao, Dr Gumma Samba Siva Rao, T Satyanandam, Sai Papineni, Medasani Subhakar, Deepa Balasubramanyam, Sandeep Mandava and Chimpiraiah Makineni participated in the seminar.
The organisers felicitated Dr Pasumarthi Kameswara Sarma with a shawl.