Conspiracy by PM: TDP on arrest warrant issued against Andhra CM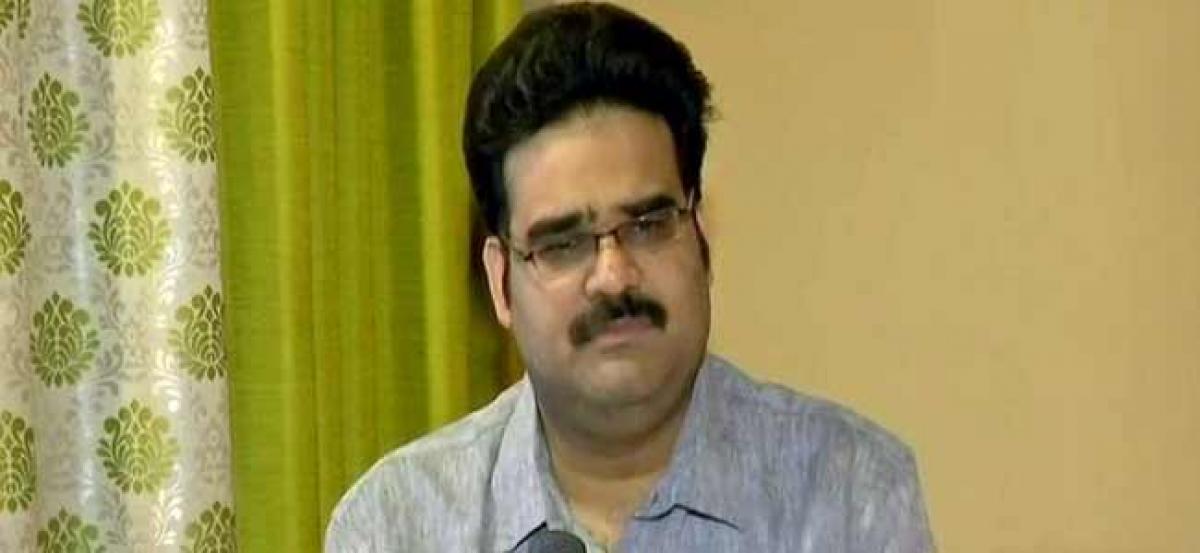 Highlights
The Telugu Desam Party TDP on Friday condemned the arrest warrant issued against Andhra Pradesh Chief Minister N Chandrababu Naidu and called it a conspiracy by Prime Minister Narendra Modi and the Bharatiya Janata Party BJP
Vijaywada (Andhra Pradesh): The Telugu Desam Party (TDP) on Friday condemned the arrest warrant issued against Andhra Pradesh Chief Minister N Chandrababu Naidu and called it a "conspiracy" by Prime Minister Narendra Modi and the Bharatiya Janata Party (BJP).
The arrest warrant was issued by Maharashtra's Dharmabad Cour t against Naidu, Andhra Pradesh Irrigation Minister and 14 others in connection with an agitation held by TDP in 2010 against the Maharashtra government, opposing the construction of Babhali project.
"It is unfortunate that an arrest warrant has been issued against Andhra Pradesh Chief Minister N Chandrababu Naidu. It appears that there is some conspiracy by Prime Minister Modi and BJP president Amit Shah," said TDP spokesperson Lanka Dinakar.
Resonating similar sentiments, TDP MLC Buddha Venkanna said, "This is a conspiracy by Prime Minister Modi out of jealousy. We know how to face it. Telugu people worldwide will show their protest. That doesn't mean burning off trains or buses or going on Bandh. We will express our protest in our own style."
"Naidu is not an ordinary man, nor his followers. If Prime Minister Modi is trying to play pranks like children, people will not remain calm. What he did is very wrong. We will definitely face it in judicial manner," he added.
Venkanna went on to add that the Babhali project was taken up by Naidu for the "sake of saving north Telangana from becoming desert".
"Even then he was ill treated by Maharashtra Police. It's not the matter of Andhra or Telangana. Both are equal to Naidu. K. Chandrashekar Rao should respond on this matter. As Naidu had fought for northern Telangana, now the Centre is showcasing that old case and has issued warrant."