Prathipati alleges Modi-KCR nexus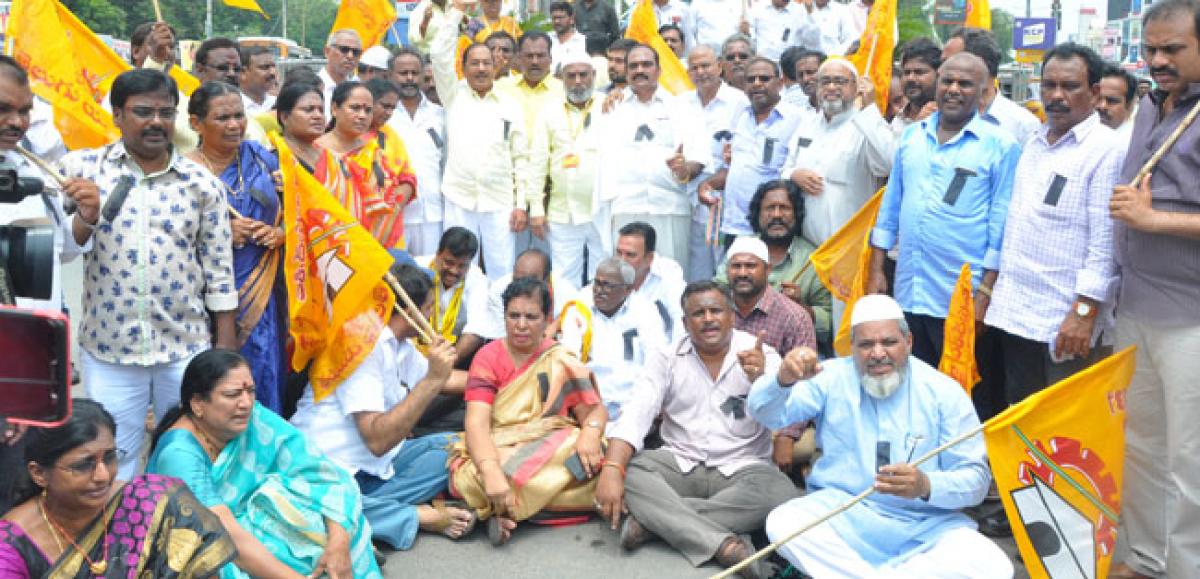 Highlights
Minister for civil supplies Prathipati Pulla Rao said that Prime Minister Narendra Modi and Telangana state Chief Minister K Chandrashekhar Rao hatched a conspiracy against the TDP government in the state and were creating problems to Chief Minister N Chandrababu Naidu
Guntur: Minister for civil supplies Prathipati Pulla Rao said that Prime Minister Narendra Modi and Telangana state Chief Minister K Chandrashekhar Rao hatched a conspiracy against the TDP government in the state and were creating problems to Chief Minister N Chandrababu Naidu.
Addressing a press conference at Chilakuripet town on Friday, Pulla Rao reminded that Chandrabau Naidu had staged a protest against the construction of Babli project in Maharashtra in 2010 to protect the interests of the farmers in Telangana state.
He alleged that issuing NBW against Naidu was part of Operation Garuda and criticised that the Central government was using Enforcement Directorate and registering cases against those who criticise Prime Minister Narendra Modi.
He felt that issuing of NBW against the Chief Minister was part of their conspiracy and warned that the voters would teach a lesson to the BJP in the ensuing elections. He said that the Chief Minister was striving for the development of the state.
Meanwhile, in Guntur city TDP leaders staged a protest at Dr BR Ambedkar statue at Lodge Centre here over issue of NBW against Chief Minister Chandrababu Nadiu.
Speaking on this occasion, Guntur Mirchi Yard chairman Mannava Subba Rao said that Prime Minister Narendra Modi, KCR, YSRCP president YS Jaganmohan Reddy had plotted against Chief Minister Chandrababu Naidu. He said that the court issued NBW without issuing summons because it is a part of their conspiracy.
Former minister Sanakkayala Aruna demanded withdrawal of cases registered against Chandrababu Naidu and warned that they would intensify the agitation if the cases were not withdrawn immediately.