Govt will provide better amenities to bus passengers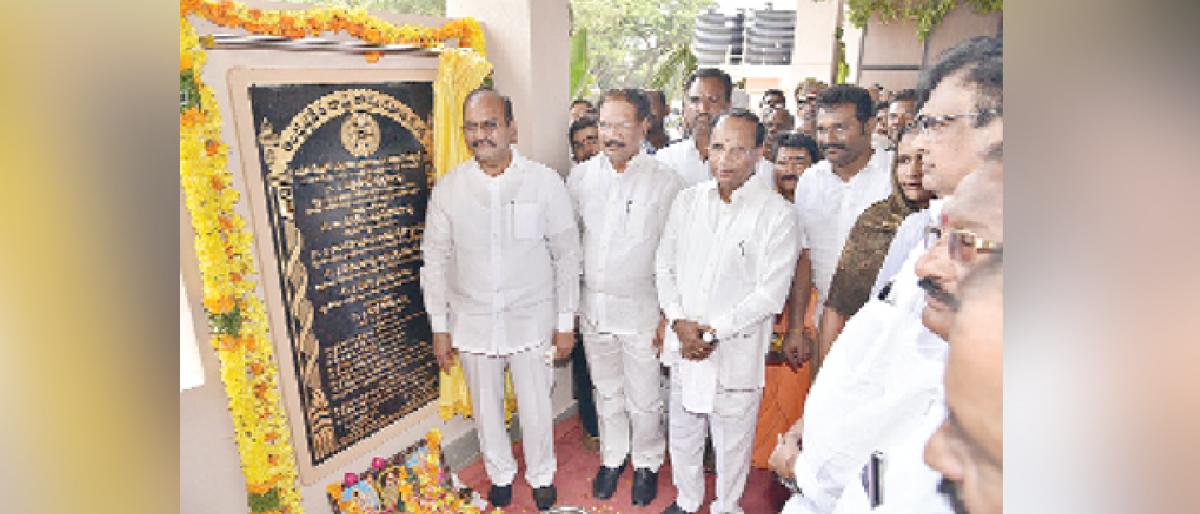 Highlights
Minister for Civil Supplies Prathipati Pulla Rao inaugurated extended bus stand at NTR Bus Station constructed at a cost of Rs 180 crore here on Saturday
Guntur: Minister for Civil Supplies Prathipati Pulla Rao inaugurated extended bus stand at NTR Bus Station constructed at a cost of Rs 1.80 crore here on Saturday.
Speaking on the occasion, the aim of the government is to provide better facilities to the passengers.
APSRTC Chairman Varla Ramaiah said that due to hike in diesel prices, RTC have to bear additional financial burden and added that the RTC is using 30 crore litres of diesel for operating buses.
He said that though RTC proposed to hike RTC bus fares, Chief Minister N Chandrababu Naidu rejected the proposal.
He said that they will take steps to operate more AC buses in the days to come.
Minister for Social Welfare Nakka Anand Babu inaugurated RTC bus reservation counter at the extended bus station.
Later, he distributed mementoes to the best RTC bus conductors and drivers.
Speaker Dr Kodela Sivaprasada Rao, MLA Shaik Mustafa, Guntur Mirchi Yard Chairman Mannava Subba Rao, APSRTC Managing Director N Surendra Babu were present.