Amaravati to lure more IT firms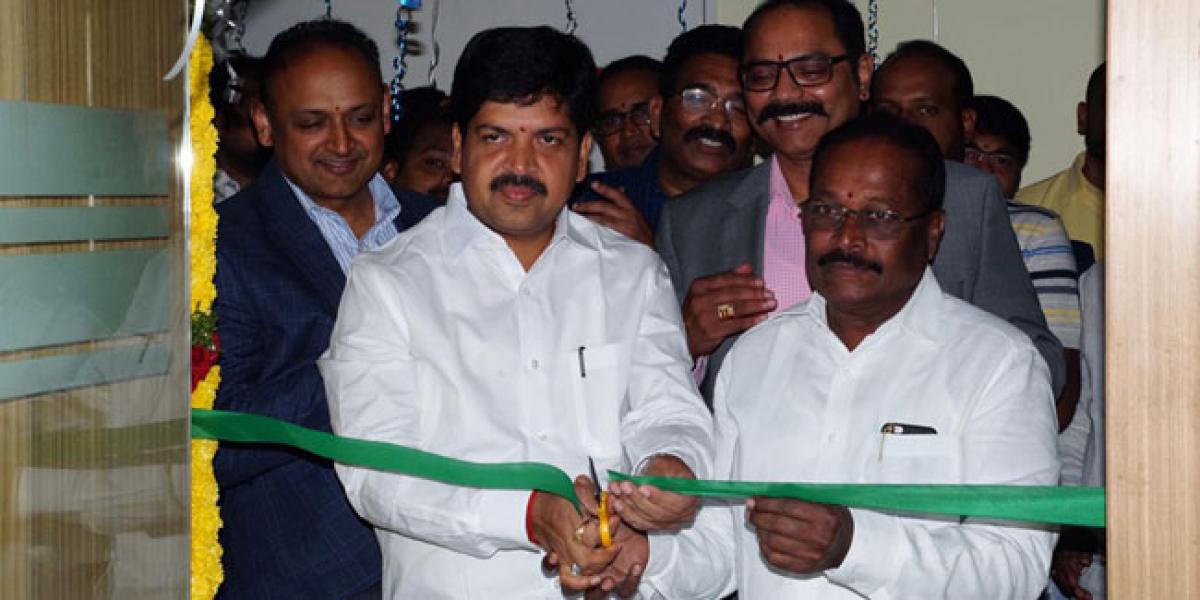 Highlights
Minister for Youth, Sports, Law and NRI Empowerment and Relations Kollu Ravindra inaugurated Gemini Consulting and Services, an IT company at Medha Towers in Gannavaram on Sunday Machilipatnam MP Konkalla Narayana Rao and Dr Ravi Vemuru, President APNRT, and others were present on the occasion
Vijayawada: Minister for Youth, Sports, Law and NRI Empowerment and Relations Kollu Ravindra inaugurated Gemini Consulting and Services, an IT company at Medha Towers in Gannavaram on Sunday. Machilipatnam MP Konkalla Narayana Rao and Dr Ravi Vemuru, President APNRT, and others were present on the occasion.
Speaking on the occasion, Kollu Ravindra congratulated Gemini Consulting Services for setting up of their centre in Gannavaram. He said that Amaravati would attract more IT companies in the days to come and announced that the state government would provide infrastructure to the companies.
He further stated that Gemini Consulting and Services is a Global IT Company and having headquarters at St Louis, the US, and was providing worldclass software solutions globally with strong project based in North America, Middle East and India.
Srini Rajinikanth, CEO, GCS, said that inauguration of IT office in Gannavaram was a milestone in Gemini's journey. The GCS centre would cater to the needs of ERP AMS projects and mobility solutions. GCS has been recognised by INC 5,000 as fastest growing private IT company three times in a row in 2014, 2015 and 2016, said Srini.
AP Non-Resident Telugus (APNRT) Society has played a key role in bringing the new companies to Amaravati that has ecosystem for IT companies to sustain, said Ravi Vemuru, President APNRT and Adviser to Government of Andhra Pradesh.