Job mela at KBN College on Sept 22 under the aegis of APSSDC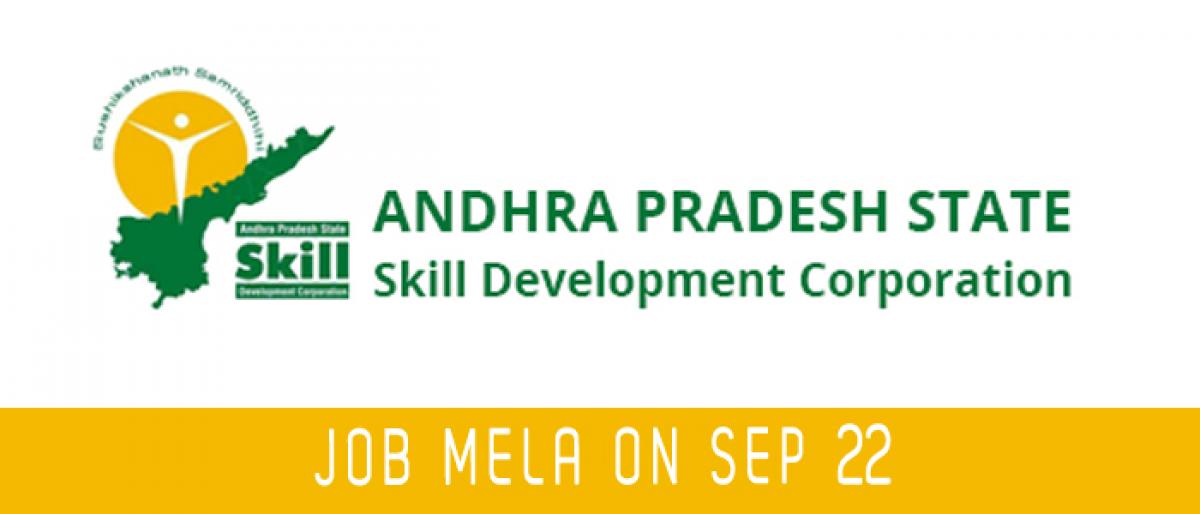 Highlights
A job mela will be organised at KBN College from 10 am to 2 pm on September 22, under the aegis of Andhra Pradesh State Skill Development Corporation APSSDC
Vijayawada: A job mela will be organised at KBN College from 10 am to 2 pm on September 22, under the aegis of Andhra Pradesh State Skill Development Corporation (APSSDC).
Candidates who have passed SSC, Intermediate, Degree, MBA, ITI Diploma (ECE or EEE), B Sc Electronics, B Sc Computers, B Tech, M Tech (ECE or EEE) and MBA can attend the recruitment drive.
Candidate's age group must be between 19 and 25 years and the salary offered for the selected candidates would be from Rs 8,000 to Rs 16,000 per month.
Through this job mela AXIS Security, SBI Bank, Laila Nutraceuticals and Kasper Industries private limited will fill vacant posts in different disciplines.
Candidates who are interested to work in Vijayawada location can participate in the interview, said APSSDC Manager Pranay.
Candidates who are residing in Krishna district can use this opportunity.
For more details, candidates can dial 9700092606, 9502757755.