National Pension Adalat held at Tummalapalli Kalakshetram in Vijayawada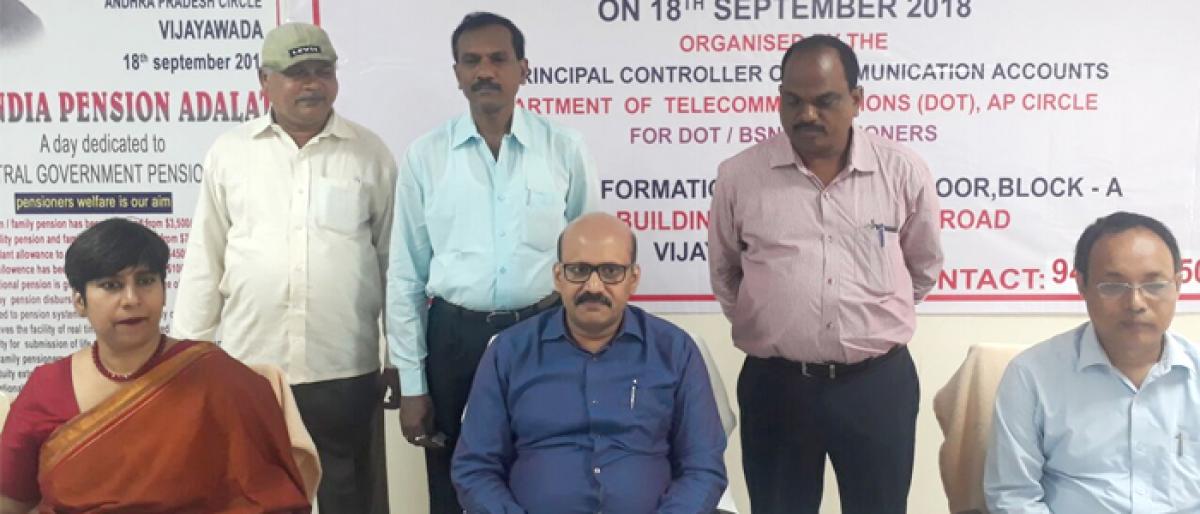 Highlights
To solve the pending complaints of the pensioners and retired employees, family pensioners, anticipatory and temporary pensioners, a Pension Adalat was organised, said AP Accountant General Anindhya Das Gupta
Vijayawada: To solve the pending complaints of the pensioners and retired employees, family pensioners, anticipatory and temporary pensioners, a Pension Adalat was organised, said AP Accountant General Anindhya Das Gupta.
He participated in the National Pension Adalat at Tummalapalli Kalakshetram here on Tuesday for the pensioners from Krishna, East Godavari, West Godavari, Prakasam and Guntur districts.
Speaking on the occasion, Anindhya Das Gupta said to solve the problems of the pensioners, Accountant General and its departments with the cooperation of State Government, the Pension Adalat was organised.
He said that they had resolved 198 complaints at the National Pension Adalat and the other complaints received would also be resolved as early as possible.
He appreciated the State Government for implementation of Digital Technology which was most useful for the pensioners and the Department.
AP Director of Treasuries Bl Hanumantha Rao said they had forwarded the pensioners' problems and complaints to a proper channel to solve them immediately.
Sr DAG (Admin) Deepak Raghu, AP Finance Deputy Secretary Sarma, Treasuries Joint Director A Siva Prasad and others were present.