Students pay salary to SC hostel cook in Rajamahendravaram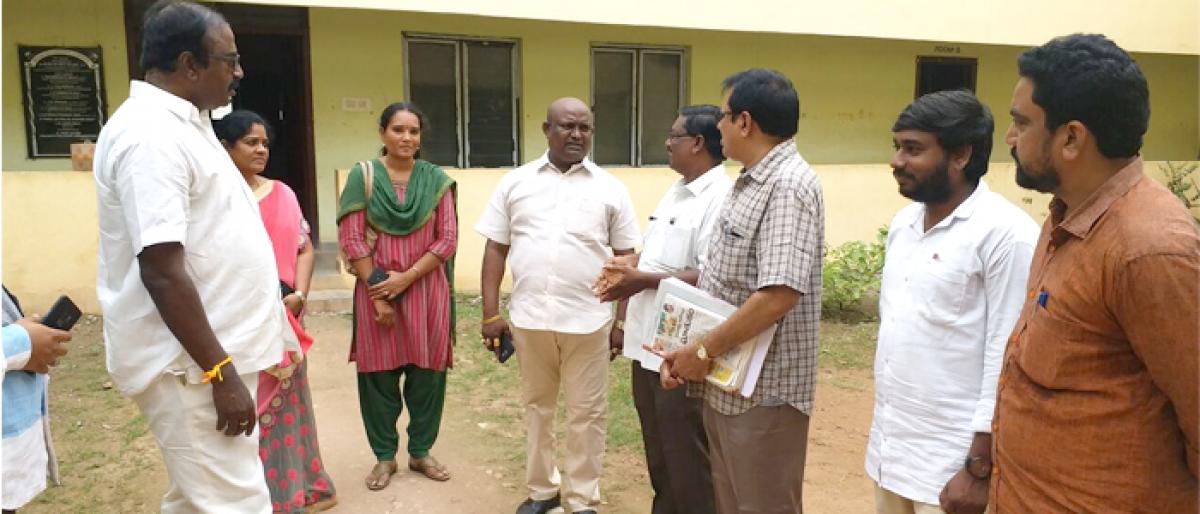 Highlights
Godavari Urban Development Authority GUDA chairman Ganni Krishna visited SC Boys and Girls hostels located on the premises of Government College here on Thursday SC Corporation director Kasi Naveen Kumar accompanied him
Rajamahendravaram: Godavari Urban Development Authority (GUDA) chairman Ganni Krishna visited SC Boys and Girls hostels located on the premises of Government College here on Thursday. SC Corporation director Kasi Naveen Kumar accompanied him.
The inmates of the two hostels poured their problems on the GUDA chairman saying that there were no sufficient toilets.
They revealed that the building was also not in good condition and slab was only constructed on the first floor and the construction work of second floor was stalled.
Meanwhile, inmates of boys hostel said they were paying monthly salary to the cook from their scholarship amounts along with some other expenses as the government was not paying them.
The SC Corporation director, Kasi Naveen Kumar requested GUDA chairman to construct shuttle court in SC girls hostel and volleyball court in SC boys hostel with GUDA funds.
Later, the GUDA chairman assured the students to take the problems of the hostels to the notice of Minister for Social Welfare Nakka Anand Babu immediately and also given consent to extend financial assistance for the two courts.