Awareness meet on nutrition held at IMA hall in Vijayawada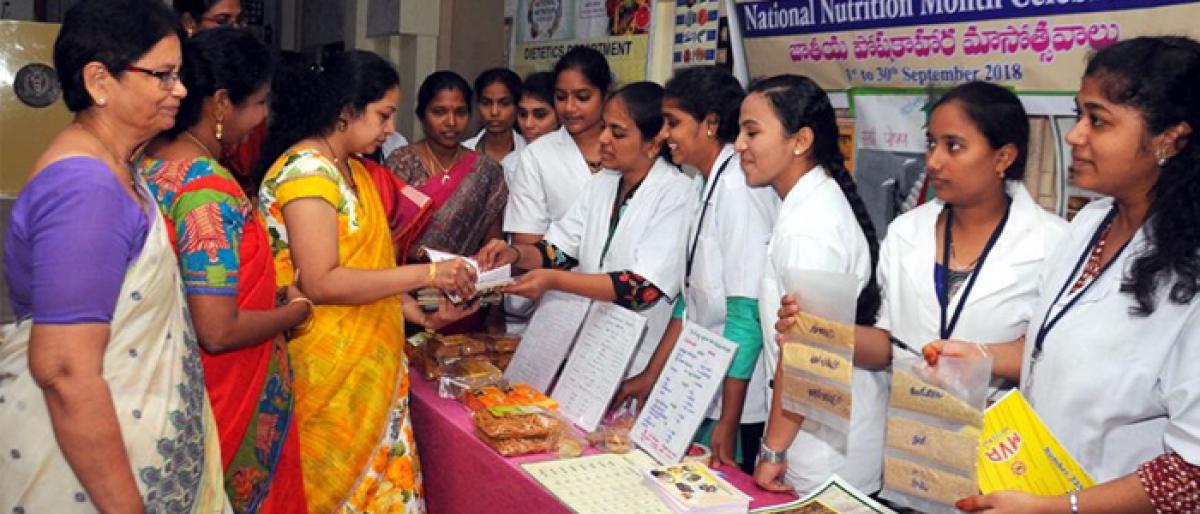 Highlights
As part of National Nutrition Month, the Vijayawada Dietetic Association organised a free awareness programme on nutrition at Indian Medical Association hall here on Sunday
Vijayawada: As part of National Nutrition Month, the Vijayawada Dietetic Association organised a free awareness programme on nutrition at Indian Medical Association hall here on Sunday.
Eexpert dietitians addressed the gathering and explained about health and diet.
They explained about reasons of Cardiac Arrest, Kidney Disease, Obesity and dwelt on problems like Diabetes, Anemia, Gastro-Intestinal disorder faced by the Pregnant women.
They also explained about the habitual disorders in women. The dietitians suggested a separate diet to such patients.
The organisers performed medical tests of bone density and Body Mass Analysis to the visitors free of cost.
The Vijayawada Dietetic Association president, D Hema Devi, secretary JK Tulasi and other members were present.