BJP jealous as Naidu's popularity grows: TDP MLC Adireddy Appa Rao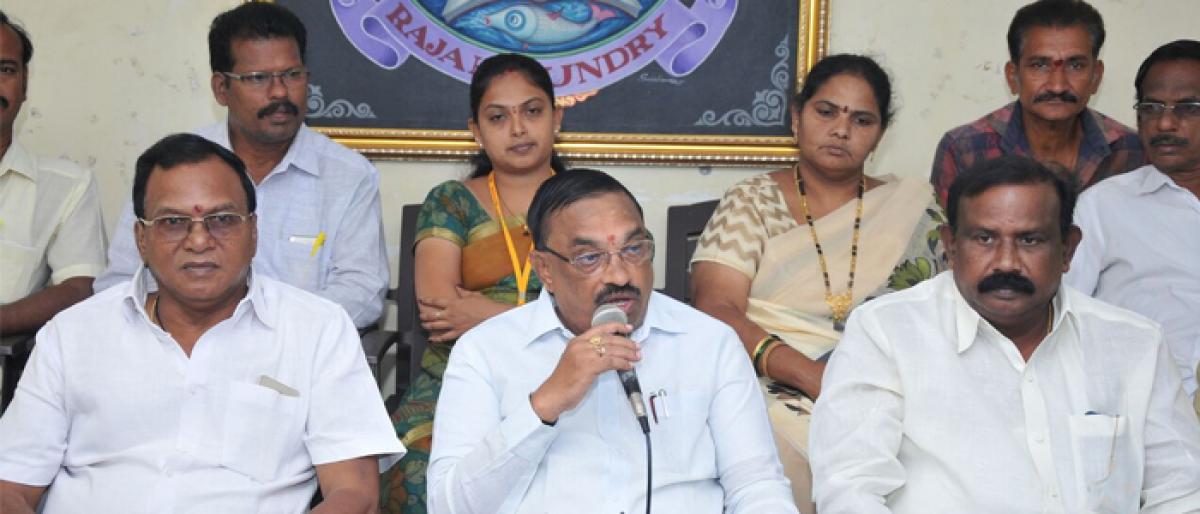 Highlights
TDP MLC Adireddy Appa Rao has alleged that BJP is not in a position to digest the increasing popularity and fame of Chief Minister Nara Chandrababu Naidu It is trying to tarnish his image in various ways, he said
Rajamahendravaram: TDP MLC Adireddy Appa Rao has alleged that BJP is not in a position to digest the increasing popularity and fame of Chief Minister Nara Chandrababu Naidu. It is trying to tarnish his image in various ways, he said.
Speaking to reporters here on Tuesday, he said that YSRCP and Jana Sena Party (JSP) had colluded with the BJP, and is hampering the development of the state by creating hurdles.
The BJP MP, GVL Narasimha Rao was trying to create controversy over UNO invitation to Chief Minister Nara Chandrababu Naidu for which he should feel shy.
The environment wing of UNO invited Naidu recognising his efforts relating to natural farming in the state, for which BJP was making it a mess, he said.
The BJP government brought Babli issue into limelight to stop Naidu's visit to UNO, but in vain.
The TDP did not fielded its candidate when former Prime Minister PV Narasimha Rao contested elections, by keeping in mind the self-respect of Telugu people, he reminded.
He alleged that the YSRCP was also supporting BJP in this regard for the interests of its president YS Jaganmohan Reddy.
BJP president Kanna Lakshminarayana would see the TDP's massive strength in the forthcoming elections, he added.
TDP corporators RV Sekhar, I Rambabu, KR Krishna, K Chandipriya and others were present.