Forest staff's training in intelligence begins in Rajamahendravaram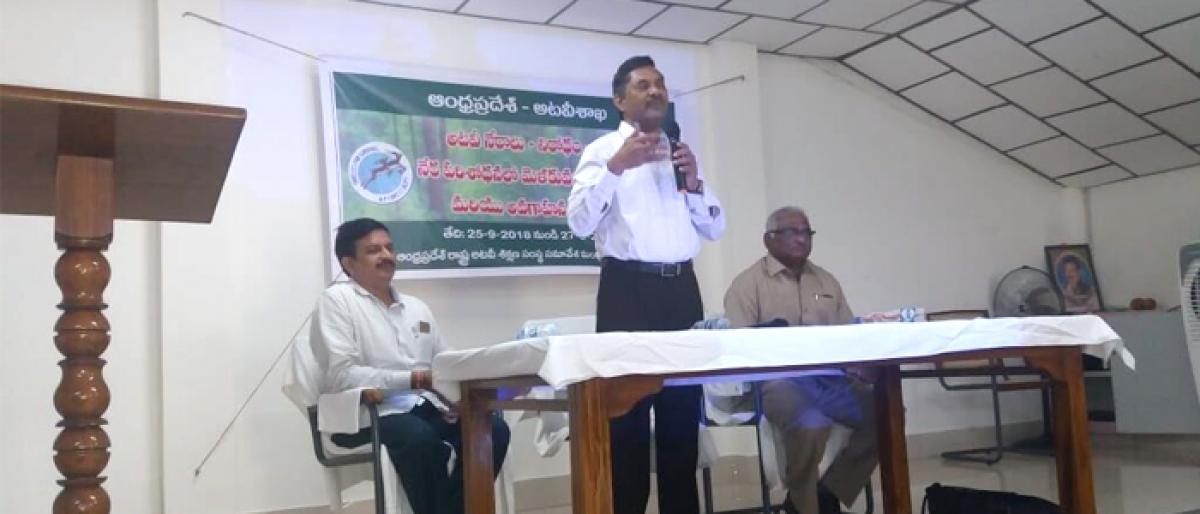 Highlights
Andhra Pradesh Forest Academy director JSN Murthi has underscored the need to enhance analysis skills among forest department employees to unravel any crime
Rajamahendravaram: Andhra Pradesh Forest Academy director JSN Murthi has underscored the need to enhance analysis skills among forest department employees to unravel any crime.
For the first time, the department is imparting three-day training in intelligence to the departmental staff to increase their professional skills.
Participating on the first day of training held on intelligence in the academy office here on Tuesday, he said the employees should also increase investigative thoughts to get success in the cases.
The training would benefit a lot to the employees in investigating the cases.
Proper identification relating to any issue was needed to go ahead in detecting the cases, he added.
Former additional superintendent of police N Nageswara Rao said the forest department officials should inculcate the habit of analysing the news items and other sources relating to a case.
High and technical intelligence is very much needed in investigating the cases, he added.
Divisional forest officer (vigilance) R Srinivasa Reddy, academy deputy director MV Prasad Rao and others were present.