Politicians asked to shun self interests for development in Ongole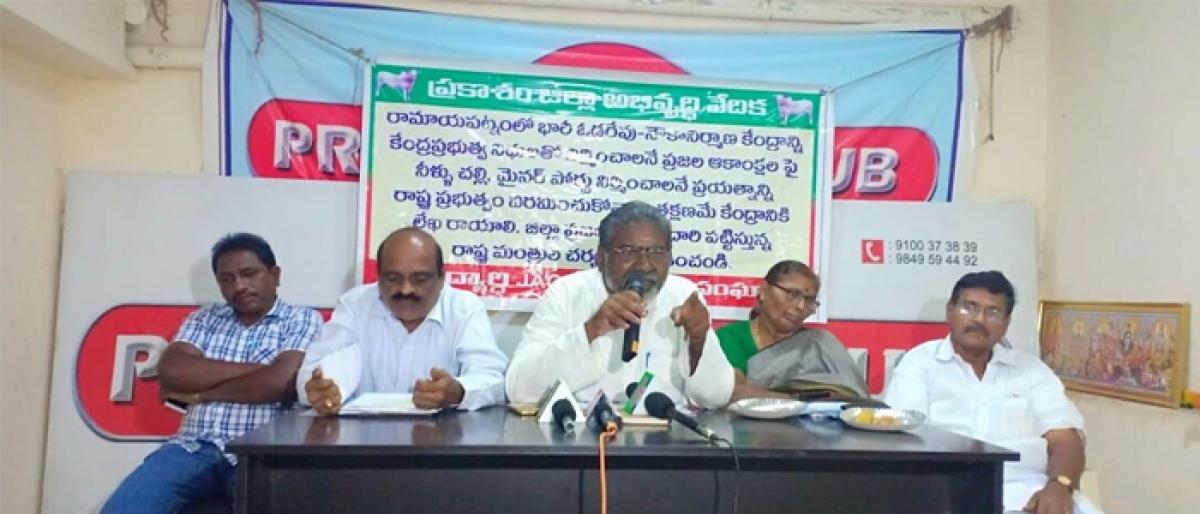 Highlights
The Prakasam District Development Forum has asked the politicians in the state to shun their selfinterests and motives to support the development of the district
Ongole: The Prakasam District Development Forum has asked the politicians in the state to shun their self-interests and motives to support the development of the district.
It demanded that the state government announce major port at Ramayapatnam, which was more advantageous than the minor port.
It also demanded that the TDP leaders show evidence of their allegations on the forum members and asked to show documentary proof that the chief minister and the government were in favour of Prakasam district development.
Chunduru Rangarao, president of the forum announced in a press meet here on Tuesday that the forum members had no political motive in working for the development of the district.
He said that all members, though some of them were politicians, were keeping aside their party identities but joining hands for the development of the district.
He advised the TDP leaders in the government to convince the chief minister to act in favor of the district.
He said that the Union government had asked the state to recommend alternate place for Dugarajapatnam to construct major port in the state.

But the state didn't replied to it with the option of Ramayapatnam yet.
He suggested the leaders not to make false comments on the port and cheat public and stop coughing venom on the forum for making the public understand the truth.