16 MBA SRKIT students selected in recruitment drive in Vijayawada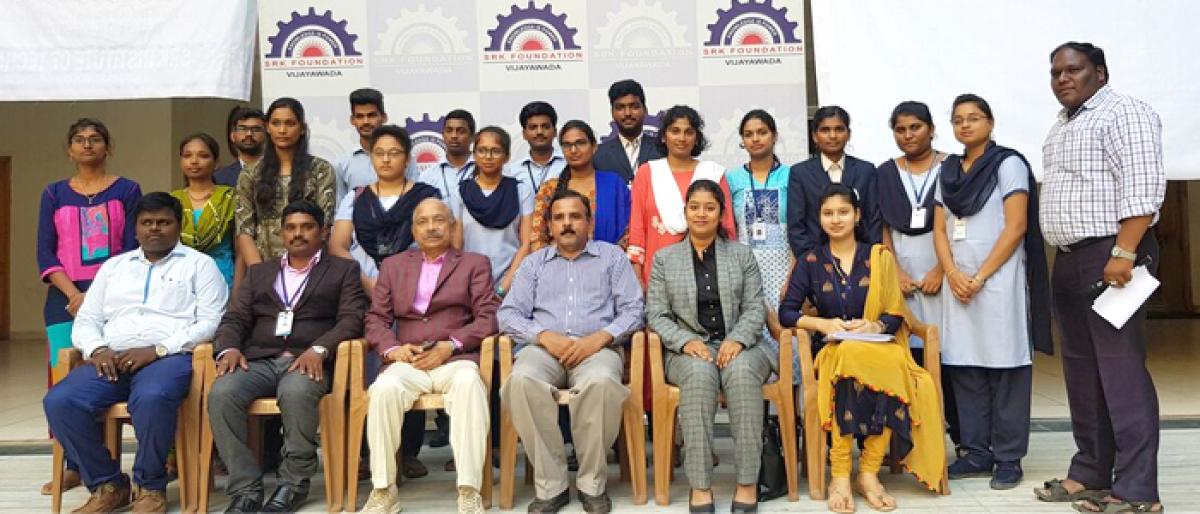 Highlights
As many as 16 students of MBA and 5 years Integrated MBA course of SRK Institute of Technology SRKIT, Vijayawada were selected as Management Trainees at HR Marketing and Finance for one of the realestate major RAKI Avenues Private Limited, said the college principal Dr M Ekambram Naidu
Vijayawada: As many as 16 students of MBA and 5 years Integrated MBA course of SRK Institute of Technology (SRKIT), Vijayawada were selected as Management Trainees at HR Marketing and Finance for one of the real-estate major RAKI Avenues Private Limited, said the college principal Dr M Ekambram Naidu.
He said that the students of SRK Institute and Vijaya Institute of Technology for women (VITW) participated in a placement drive and about 10 students from SRKIT and 6 students from VITW were selected in the placement drive for a salary package of Rs 2.5 lakh per annum.
The company vice-chairman Dr Kamesham said that RAKI Avenues was coming with a lot of ventures in the fast growing cities like Vijayawada and Rajamahendravaram.
The company CEO, Ragini said that to provide better service to the costumers their company had added quality management graduates with good skill sets to their team.
BS Appa Rao of SRT foundation, secretary BS Srikrishna, MBA HoD Dr N Subramanyam, training placement officer T Sivenageswara Rao and others were present.