Bankers reluctant to sanction employment units: Collector K Bhaskar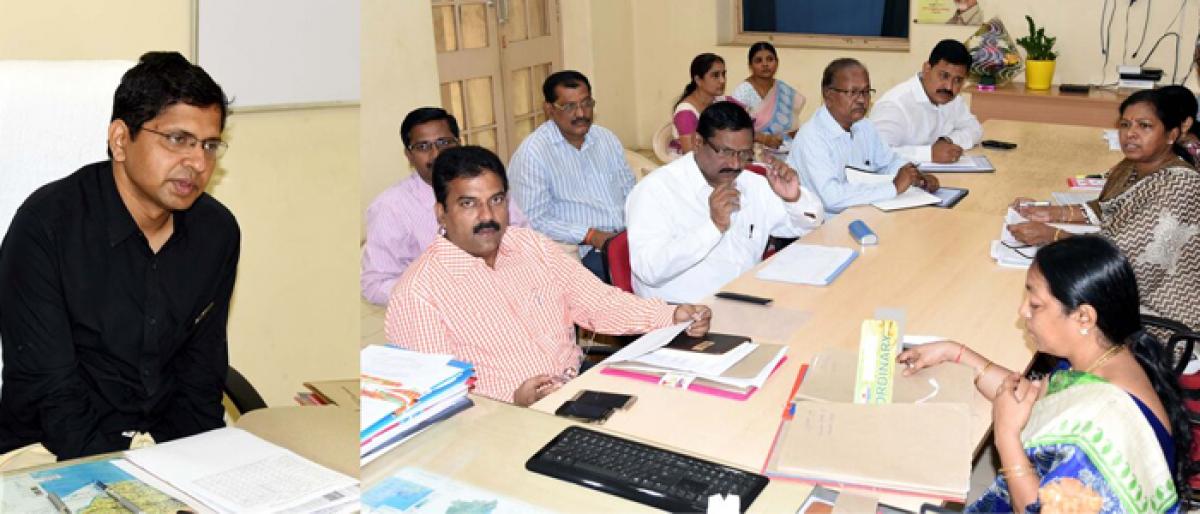 Highlights
West Godavari District Collector K Bhaskar has said though employment unit targets are set with the consent of bankers, the latter had not been cooperating in sanctioning the units
Eluru: West Godavari District Collector K Bhaskar has said though employment unit targets are set with the consent of bankers, the latter had not been cooperating in sanctioning the units.
He convened a review meeting on progress of various welfare corporations at Collectorate here on Thursday.
Speaking on the occasion, he informed that bankers had given consent for employment units worth Rs 297 crore only as against targeted units of Rs 691 crore so far during the current financial year.
A total of 39,000 employment units were targeted under different corporations. However, the banks had sanctioned funds for only 16,429 units.
Though the administration had been doing everything to meet the targets, there was no total improvement in targets.
He said if the situation would not improve, he would have to conduct meeting with bankers every day, he disappointed.
Listing out grounded employment units against targets, the Collector informed that bankers had sanctioned only 3,775 units against target of 10,000 units under SC Corporation.
Similarly, through ST Corporation, 392 units were sanctioned against 952 units. The targets under Kapu Corporation are 12,969 while the sanctioned units account for 6,218.
Under BC Corporation, 4,570 units were sanctioned against target of 11,249 units. Only 209 units were sanctioned as against 567 units targeted under Minorities Corporation.
The case was same with Christian Minorities Finance Corporation. As many as 73 units were sanctioned when the target was 335.
While the target set under differently-abled persons is 590, the sanctioned units were limited to just 190.
The target for EBCs was 1,684, whereas sanctioned units were limited to 730.
AP Vysya Community Corporation sanctioned units account for 272 against target of 621 units.
The Collector asked the bankers to sanction units as already half of the financial year was over.