Dismal response from AP varsities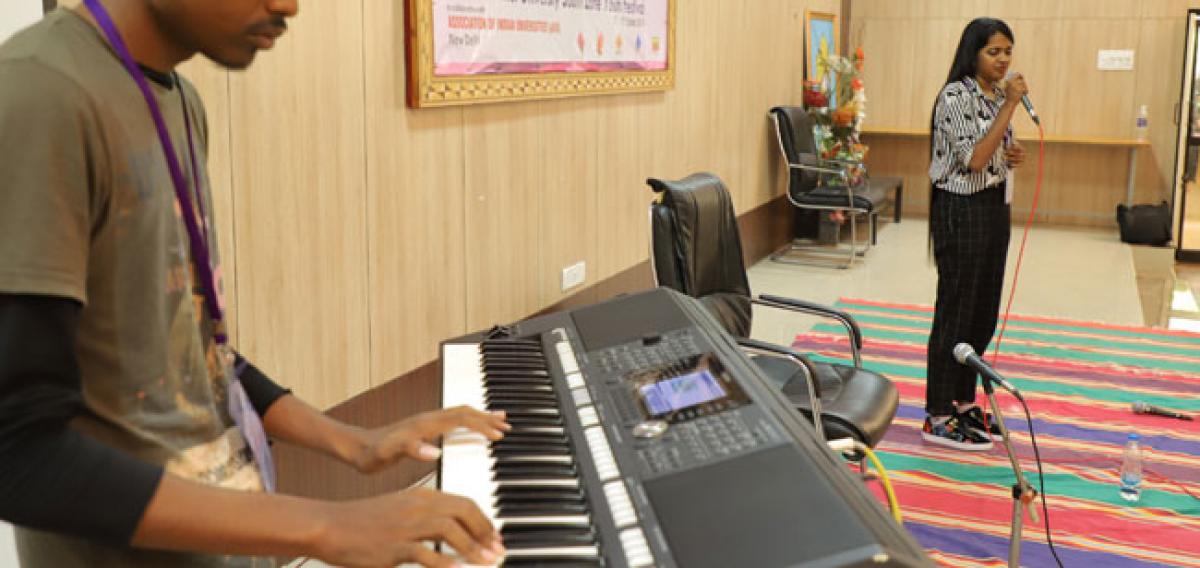 Highlights
Poor response from the AP varsities to participate in the 34th Inter University South Zone Youth Festival being organised by Sri Padmavathi Mahila Visvavidyalayam SPMVV here raised many eyebrows
Tirupati: Poor response from the AP varsities to participate in the 34th Inter University South Zone Youth Festival being organised by Sri Padmavathi Mahila Visvavidyalayam (SPMVV) here raised many eyebrows.
Chief Minister N Chandrababu Naidu has been reiterating the importance of youth force and has been implementing various schemes for youth in the state. He has been developing sports infrastructure in a big way and stressing the need to organise cultural events and fests apart from academic activities to bring cultural diversity among the students of various regions.
However, in reality, the universities which have to play pivotal role in youth activities have been showing severe apathy in delivering the spirit of the government which was evident from the fact that only eight universities have been participating in the ongoing youth festival at SPMVV. There are more than 15 universities in the state including private universities.
The Chittoor district and Tirupati in particular where the festival was being held has six universities as members of the Association of Indian Universities (AIU) but only two–Sri Venkateswara University and the host SPMVV were participating. Sri Venkateswara Veterinary University, SV Vedic University, Rashtriya Sanskrit Vidyapeeth and Dravidian University at Kuppam have not shown any interest from participating in the youth festival which could have given their students, an opportunity to showcase the cultural talent and creative outlook.
AIU selects one university every year to conduct Inter University Youth Festival in four different zones – North, East, South and West– and the winners at each zonal event will participate in the national event. These fests were being organised to transform the energy and exuberance of youth of India into creative expressions of music, dance, theatre, fine arts and literary activities.
SPMVV got the opportunity to host the event for second time in 34 years when there are 100 universities as members of the AIU. It clearly indicates that many universities were not active in participating or organising such events. For this year's festival also, only 33 universities have registered, and the majority have opted out in the last minute. Several universities from Tamil Nadu, Karnataka and Kerala, who have come all the way by engaging special buses to participate in the festival. But, local universities have not shown interest in making their presence felt.
One senior Professor has said that every year almost the same number of universities take part in South Zone Youth Festival with a few additions or deletions. The state government have to take a strong note of this fact and take necessary steps to make all the universities to take part in any event conducted in the state or zone which will give the students an opportunity to exhibit their talents and learn from others by participating at various places.
Speaking to The Hans India, the Organising Secretary of South Zone Youth Festival Dr U Himabindu has said that they have sent information and invitation to all universities that are members of the AIU. Even, one faculty member called each and every university and informed in person. In all, Karnataka tops the list of participation with 10 universities, followed by AP and Kerala with eight universities and Tamil Nadu by seven.