Chief Minister N Chandrababu Naidu to present silk clothes to Goddess on Indrakeeladri today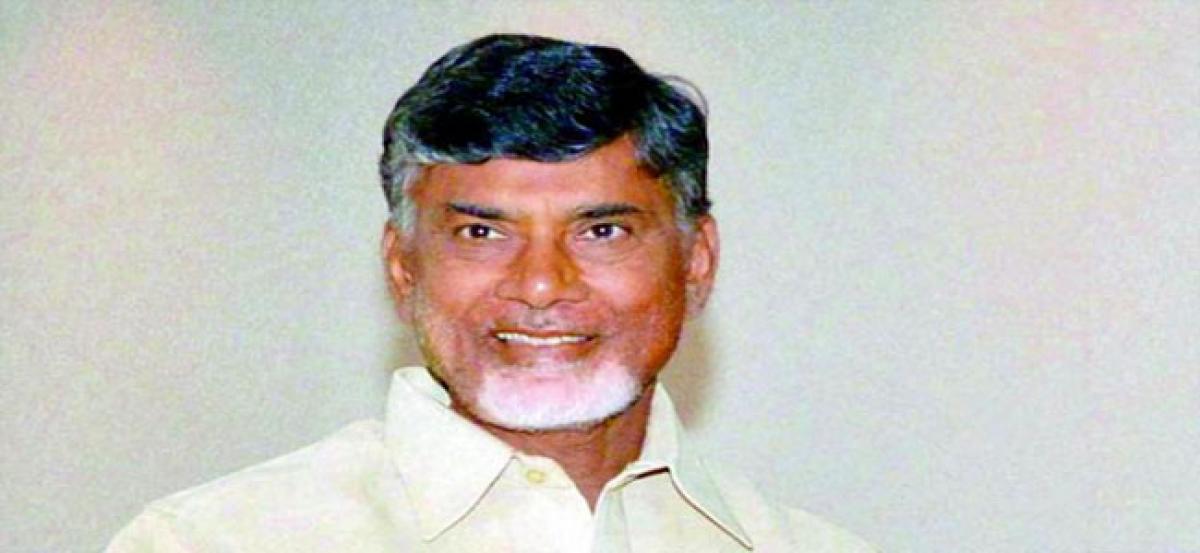 Highlights
Chief Minister N Chandrababu Naidu will present Pattu Vastralu to Goddess Kanaka Durga at the Durga temple atop Indrakeeladri hillock on behalf of the State government at 3 pm on Sunday, the day of Moola Nakshatram
Vijayawada: Chief Minister N Chandrababu Naidu will present Pattu Vastralu to Goddess Kanaka Durga at the Durga temple atop Indrakeeladri hillock on behalf of the State government at 3 pm on Sunday, the day of Moola Nakshatram. Chandrababu Naidu along with his family members will arrive at the temple and present silk robes at 3 pm, said District Collector B Lakshmikantham on Saturday.
He inspected the arrangements on Indrakeeladri and briefed the media about Moola Nakshatram Day which falls on Sunday. He said about 4 lakh devotees may visit the temple on Sunday, the Moola Nakshatram day, which is considered very auspicious. He said elaborate arrangements were made particularly for free movement of queue lines. The presiding deity will be decorated in Saraswati Alankaram on Sunday. Durga temple Executive Officer V Koteswaramma said VIP queue line and Rs 300 queue lines will be cancelled on Sunday.
She said these lines will be treated as free queue lines and devotees can visit the temple from 1 am onwards. She further said the darshan will be stopped at 11 pm on Sunday. She said adequate drinking water sachets and buttermilk sachets will be arranged along the queue lines and other places along the ghat road and steps. She said so far the festivities passed off peacefully without any untoward incident and hoped it will continue similarly in the remaining days.