SP M Ravi Prakash pats SI Rambabu for donating eyes in Eluru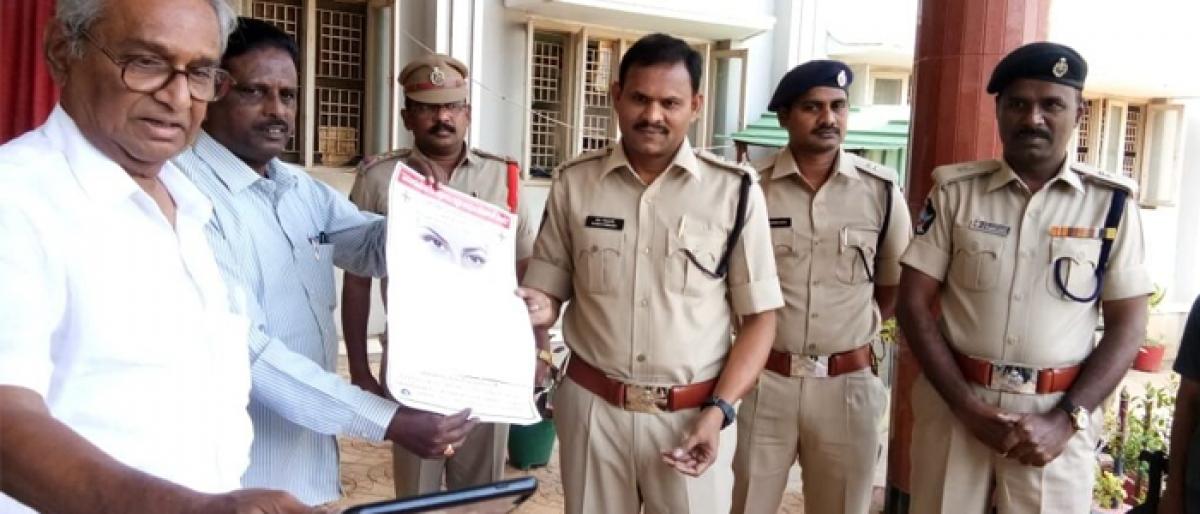 Highlights
District Superintendent of Police M Ravi Prakash appreciated Special Branch Subinspector Rambabu for donating his eyes on Friday
Eluru: District Superintendent of Police M Ravi Prakash appreciated Special Branch Sub-inspector Rambabu for donating his eyes on Friday.
The SI gave his endorsement for eye donation to the Indian Red Cross Society in the presence of SP to mark police commemoration week being observed till October 21.
Speaking on the occasion, the SP said that it was a moment of pride for the police conducting such sacred activity.
It was a thing of inspiration to people. There would be no loss caused to any individual who donates eye.
Those who get the eyes after donor's death would give a feeling of being alive even after death to the donor's relatives.
District additional superintendent of police K Eswara Rao, Armed Reserve additional SP M Mahesh Kumar, SB CI Kondala Rao and others were present.