CM should reveal details of Hudhud donations: BJP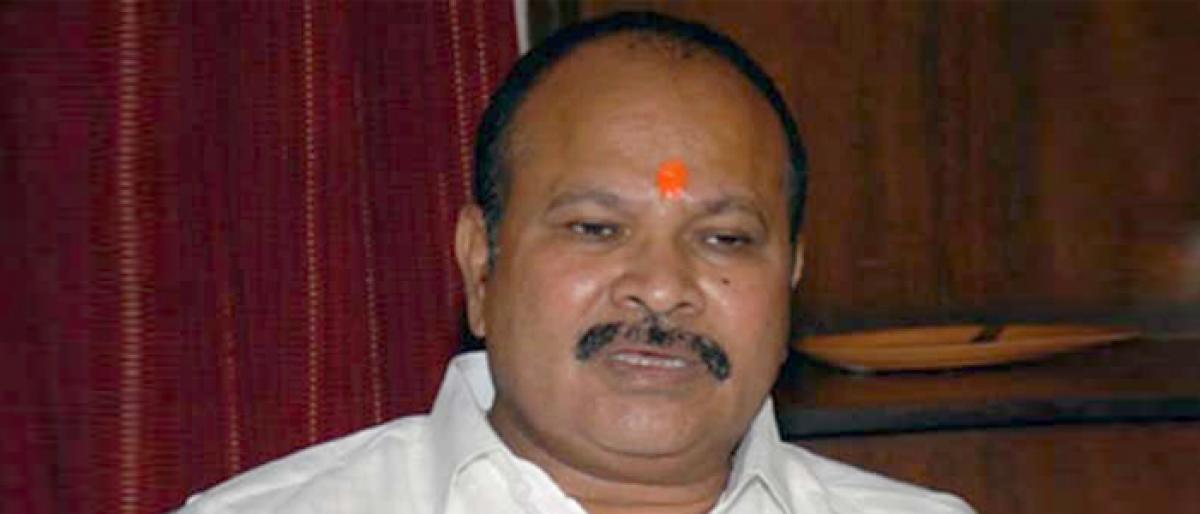 Highlights
Chief Minister N Chandrababu Naidu should reveal details on donations collected in 2014 after HudHud cyclone, demanded BJP state president Kanna Lakshminarayana He visited Titli cyclone affected villages in Srikakulam on Friday
Party State president Kanna says Centre will help state after report on losses is submitted
He faults Naidu for seeking donations for Titli victims though he has not yet disclosed details of Hudhud donations
Srikakulam: Chief Minister N Chandrababu Naidu should reveal details on donations collected in 2014 after Hud-Hud cyclone, demanded BJP state president Kanna Lakshminarayana. He visited Titli cyclone affected villages in Srikakulam on Friday.
Speaking on the occasion, Lakshminarayana said how Chandrababu was again appealing for donations for Titli affected people as he was yet to disclose details regarding HudHud donations.
The Central government will provide aid to AP for cyclone after receiving detailed report on losses, he added. To escape from his responsibility, he said Naidu was blaming BJP, he said.
The state BJP chief lamented that even 10 days after the cyclone the power supply had not been restored in the affected hit villages as all the officials were busy making arrangements and following protocol for Chief Minister's visits to the devasted villages instead of discharging relief duties.
BJP leaders Pudi Tirupati Rao, P Venugopalam and others accompanied Lakshminarayana. On the occasion, BJP distributed Rs 10,000 cheques to the kin of 14 persons who died during Titli cyclone.