Congress leader's arrest condemned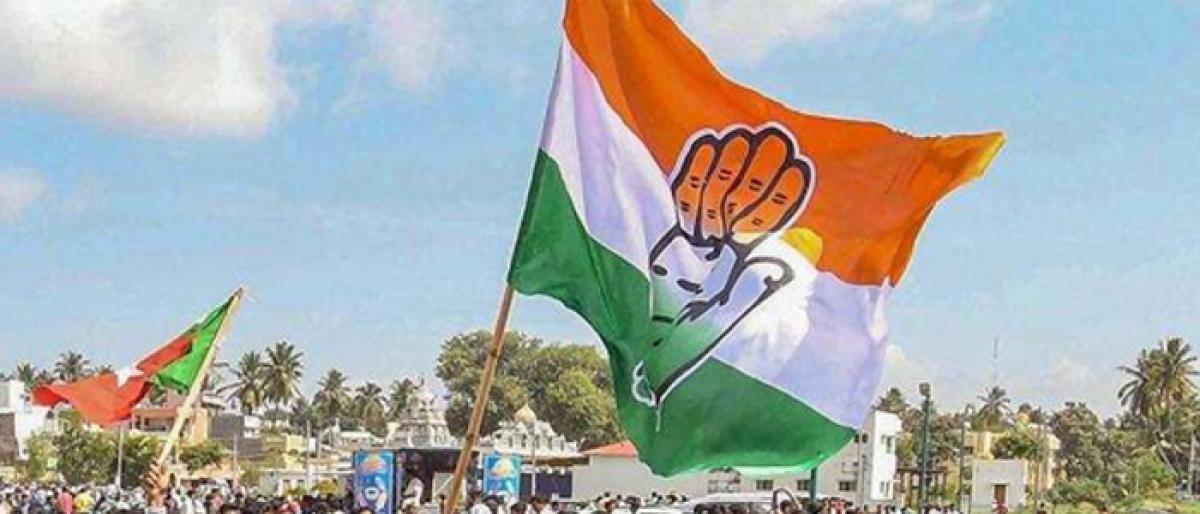 Highlights
Andhra Pradesh Congress Committee APCC secretary Mulla Madhav has condemned the arrests of All India Congress Committee AICC president Rahul Gandhi and APCC president N Raghuveera Reddy who participated in dharna before CBI office at New Delhi and Vijayawada respectively on Friday when they were protesting against the Central governments action against CBI director Aloka Varma and joint direc
Rajamahendravaram: Andhra Pradesh Congress Committee (APCC) secretary Mulla Madhav has condemned the arrests of All India Congress Committee (AICC) president Rahul Gandhi and APCC president N Raghuveera Reddy who participated in dharna before CBI office at New Delhi and Vijayawada respectively on Friday when they were protesting against the Central government's action against CBI director Aloka Varma and joint director Asthana.
Prime Minister Narendra Modi's decision in this regard is a blot in the democracy and they questioned what prompted him to ask the duo to go on leave and appoint another person as director in the midnight.
The people are watching the functioning of the BJP government and they will teach a lesson to the party in the forthcoming elections.