Give priority to create social infra: Chandrababu Naidu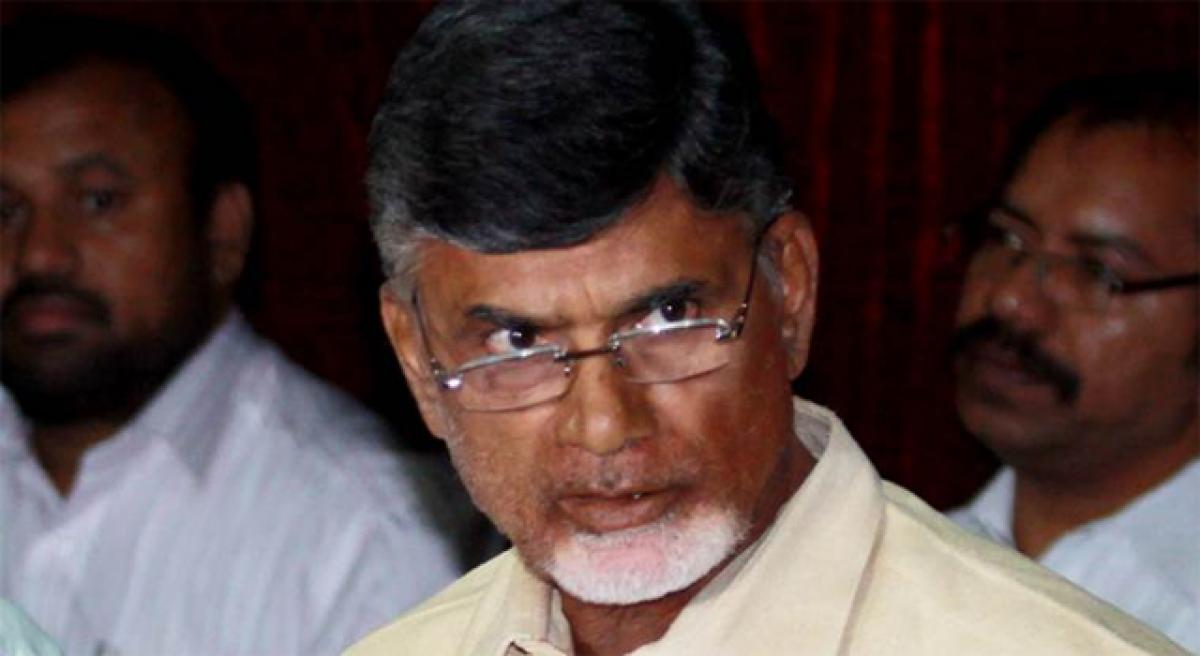 Highlights
Chief Minister N Chandrababu Naidu directed AP Capital Region Development Authority APCRDA officials to give top priority for development of social infrastructure in Amaravati on par with crucial constructions such as Secretariat, Assembly and High Court and submit a report explaining the detailed plan mentioning timelines
Vijayawada: Chief Minister N Chandrababu Naidu directed AP Capital Region Development Authority (APCRDA) officials to give top priority for development of social infrastructure in Amaravati on par with crucial constructions such as Secretariat, Assembly and High Court and submit a report explaining the detailed plan mentioning timelines.
As the government estimates that Amaravati would see an exponential growth in population and rapid economic development in near future, creating social infrastructure is vital for a strong economy and it must be done on a war footing, the Chief Minister said during a teleconference with APCRDA and Amaravati Development Corporation (ADC) officials here on Sunday.
"We are creating history by building the world's tallest Secretariat building with 212 metres height in 41 acres and first diagrid building in India. Also, for the first time in India, we are introducing twin lift system, which is most efficient vertical transportation system in the world," the Chief Minister said. He asked the officials to follow the same standards in creating the social infrastructure also.
"As we have promised the best infrastructure and world class living standards to the people and global investors, the CRDA has to put special focus on fulfilling the same and expedite social infrastructure works," the Chief Minister said.
Principal Secretary for Energy and APCRDA, Ajay Jain, explained to the Chief Minister that all the infrastructure works such as roads, water supply and sewerage works worth Rs 14,360 crore in Amaravati were in full swing. Construction of housing facility for people's representatives and employees was going on at rapid pace, he said.
Construction has commenced for the Secretariat and HoDs Complex to create built up area of 69.8 lakh square feet in 5 towers at a cost of Rs 4,890 crore and High Court in 12.5 lakh square feet, he said.
CRDA Commissioner Ch Sreedhar briefed the Chief Minister that the CRDA successfully completed the 1st phase of land allotment for star hotels in the capital city and bidding was in progress for 2nd phase of land allotments for another eight hotels. Some of the hotel groups have started construction and they were given target date of completion by the end of September, 2019.
India's largest 60-berth Marina water sports training center and ancillary facilities would come on River Krishna, which would be completed by September, 2019, he said. He also said some of the national and global schools had been allotted lands for setting up campuses and the construction works were under process.
Minister for Municipal Administration P Narayana, CMO officials Satish Chandra, G Sai Prasad, ADC chairperson, Lakhsmi Parthasaradhi, Special Commissioner Rama Manoharara Rao, Additional Commisioner Shan Mohan and other senior officials participated in the teleconference.