Chirala Railway Station Consultative Committee discusses problems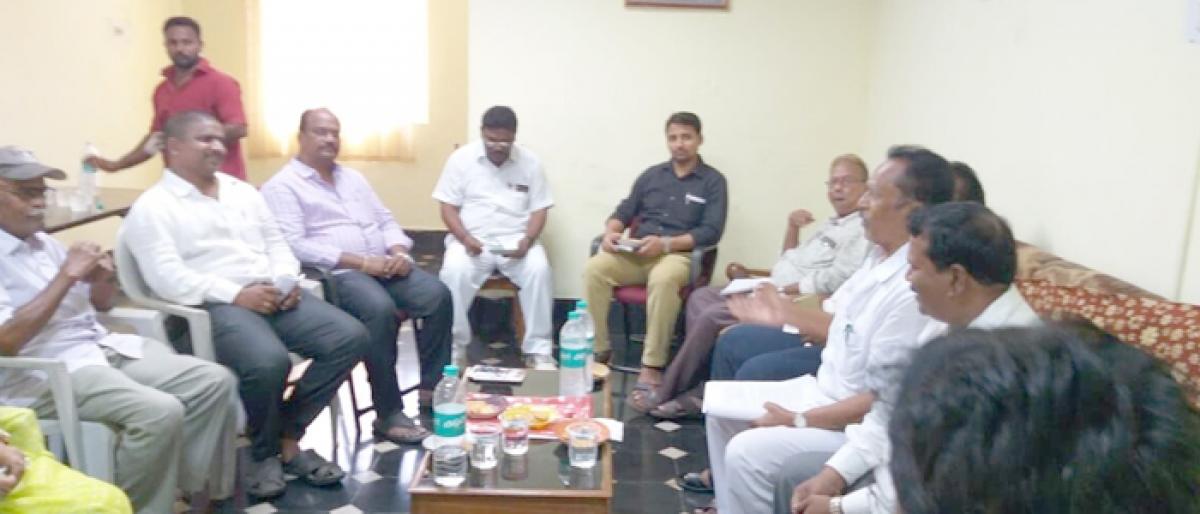 Highlights
The Chirala Railway Station Consultative Committee meeting on Friday while discussing its problems decided that steps should be taken to ensure that porters are always present in the station
Resolve to arrange chairs at reservation counter
To set up a mosquito-free cabin on platform II
To establish a cycle stand on western side of the station
To provide protection to women during nights
To arrange a halt in Chirala for Coromandal and Sangamitra trains
Ongole: The Chirala Railway Station Consultative Committee meeting on Friday while discussing its problems decided that steps should be taken to ensure that porters are always present in the station.
It resolved to arrange chairs at the reservation counter, to set up a mosquito-free cabin on platform II and establish a cycle stand on the western side of the station.
The meeting also decided to provide protection to women during nights and to arrange a halt in Chirala for Coromandal and Sangamitra trains for the benefit of those going to Vijayawada and Ongole.
Members said steps should be taken to allow express trains on platform I. They sought posting of police outside the railway station, besides a police out-post and an auto stand.
Among those present were DRCC Member YS, Kola Subbarayudu, Vijayawada Division Assistant Commercial Manager Kalakar Babu, Commercial Inspector Murthy, OS Kalparaju, Chirala Railway Station Manager S Prasad, Ongole Division Commercial Inspector M Sagar, Station Health Inspector Suman, Chirala Railway Counselling Committee Members Tadivalasa Devaraju, Talam Saibabu, Vijayamuni, Sowbhagya Lakshmi, Subhashini, M V Subba Rao.