Prakasam Engg College selected as training centre for robotics course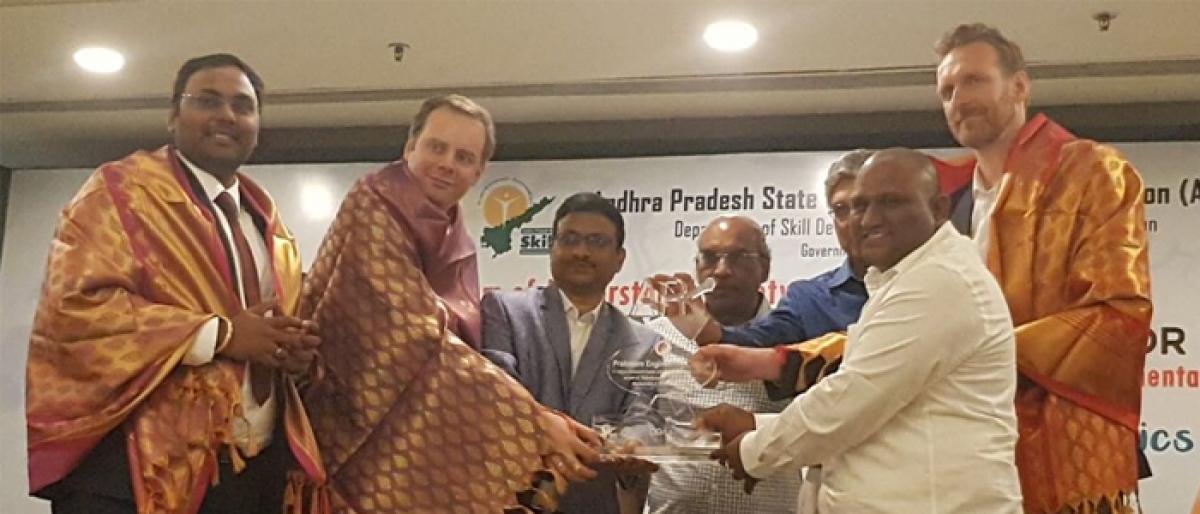 Highlights
Prakasam Engineering College has been selected as a training centre for robotics course for engineering students in the State to be conducted by Andhra Pradesh State Skill Development Corporation and European Centre for Mechatranics, according to correspondent of the college Kancharla Ramayya
Anantapur: Prakasam Engineering College has been selected as a training centre for robotics course for engineering students in the State to be conducted by Andhra Pradesh State Skill Development Corporation and European Centre for Mechatranics, according to correspondent of the college Kancharla Ramayya.
He said in a press release that the college is among the 12 institutions initially selected. It is among 40 colleges to train 10,000 students.
Two robots built at a cost of Rs.30 lakh would be utilised for training the students. Ramayya pointed out that it was a matter of pride that the college is one of the centres to train experts in the field of industrial robotics which is fast gaining importance in the country.
Following the selection of the college, a function was organised in Vijayawada's Gateway Hotel. The MDs of European Mechatranics presented a memento to treasurer Kancharla Srikanth.
Ramayya thanked Dr K Lakshminarayana of AP Skill Development Corporation and representatives of Mechatranics for their cooperation in selecting the college.
Captions: MDs of European Mechatranics being felicitated at Gateway Hotel in Vijayawada on Friday