Initiate measures to reduce maternal deaths, officials asked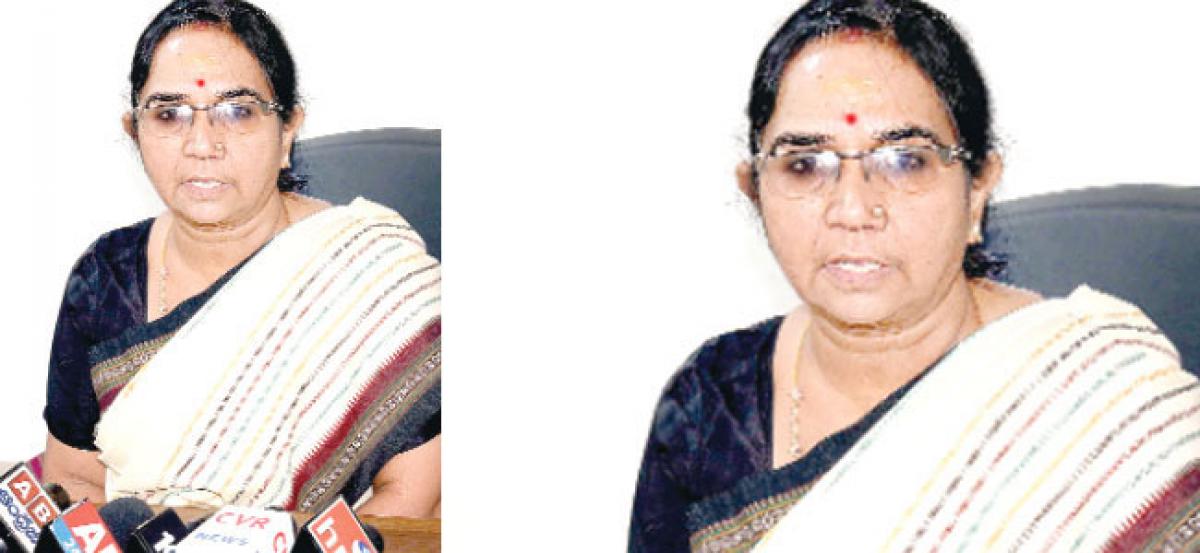 Highlights
Based on an official analysis, there was 69 per cent of maternal deaths between April September in the financial year 201819 and there were 253 maternal deaths in the state during the period, for the live births of 3,64,629
Amaravati: Based on an official analysis, there was 69 per cent of maternal deaths between April – September in the financial year 2018-19 and there were 253 maternal deaths in the state during the period, for the live births of 3,64,629.
When compared with the same period in previous financial year, that is between April – September 2017-18, there was an improvement in the MMR (maternal mortality ratio). The MMR was 102.36 and maternal deaths in the state were 354 for 3,45,834 live births during that period in the previous year. The special Chief Secretary for Medical and Health Department Poonam Malakondaiah submitted the details to Chief Minister N Chandrababu Naidu during the recent Collectors Conference held at Undavalli in Guntur district.
Highest maternal deaths registered in Visakhapatnam 37, both East Godavari and Guntur districts recorded 30, Kurnool 26, both West Godavari and Anantapur witnessed 18 deaths each, Srikakulam, Vizianagram and Chittoor districts were 17 each, Krishna 14 and both Prakasam and Nellore districts registered just 8 deaths. Medical and Health department officials informed that they have established Maternal Life Line at KGH Visakhapatnam to assess, audit and analyse the reasons for maternal deaths in an effective manner. Based on the analysis 69 per cent of maternal deaths in the state could be reduced.
Poonam Malakondaiah asked the Collectors to strictly implement the new programme initiated by the department to reduce maternal mortality in the state. She said that system strengthening of Labor rooms, NBSUs and SNCUs, deployment proficient and adept medical workforce, establish project monitoring units in all 13 districts and development of cause wise strategies for reduction of mortalities are under the programme.