Attack on Jagan : Accused's lawyer files bail petition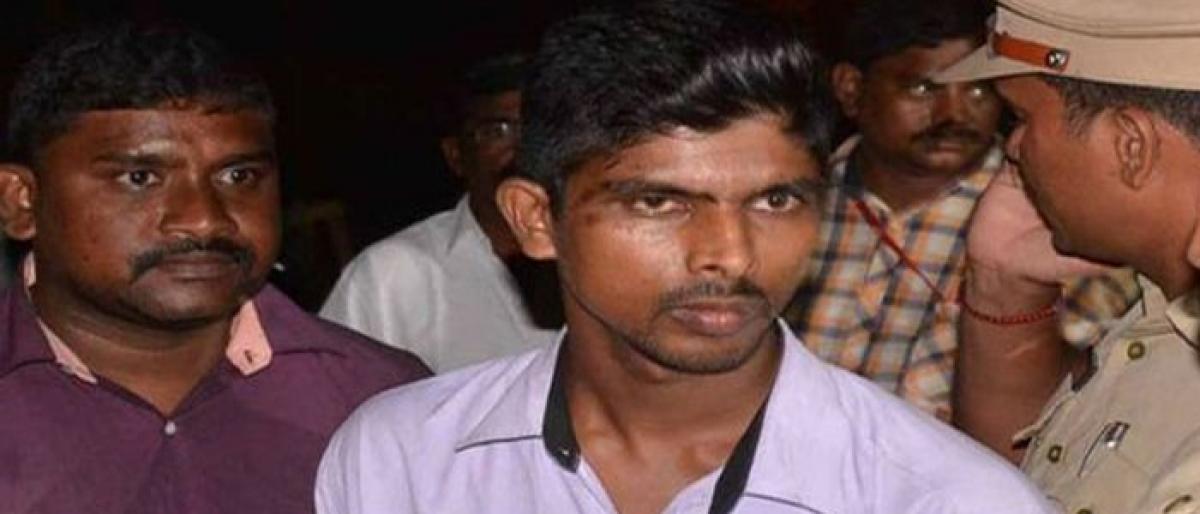 Highlights
The counsel for Janipalli Srinivasa Rao alias Srinivas, the 29yearold who attacked YSRCP chief YS Jaganmohan Reddy at Vizag Airport, filed two petitions before the Third Metropolitan Magistrate court here on Monday
Another petition seeking health check-up of Srinivas said to have been rejected by the court
Sources say Srinivas told his counsel that there was nothing to fear about his safety as it was comfortable for him in central jail
Visakhapatnam: The counsel for Janipalli Srinivasa Rao alias Srinivas, the 29-year-old who attacked YSRCP chief YS Jaganmohan Reddy at Vizag Airport, filed two petitions before the Third Metropolitan Magistrate court here on Monday.
One was bail petition and the other was for health check-up of the accused. The advocate, Abdul Saleem, said that the court would hear the bail petition in three to four days.
Sources also said that second petition (on health check-up of the accused) was dismissed by the court. The counsel said he met Srinivas who is in judicial custody on November 3 evening in Vizag central prison and had discussion on the prospects of bail. Initially, Srinivas refused to meet him and made him to wait for two hours.
According to the sources, Srinivas told his lawyer that facilities in the central prison were good and there was nothing to fear about his security in the prison. At one stage, he reportedly told his counsel that there was no need for the bail as he was feeling comfortable in the prison.
Meanwhile, the Specials Investigation Team (SIT) led by ACP (Madhurawada) B V Nageswara Rao, who is investigating the attack on Jagan, filed a petition in the court seeking police custody of Srinivas to elicit some more information from the accused.