Drone Effect : 3,125 acres of ganja crop destroyed in Agency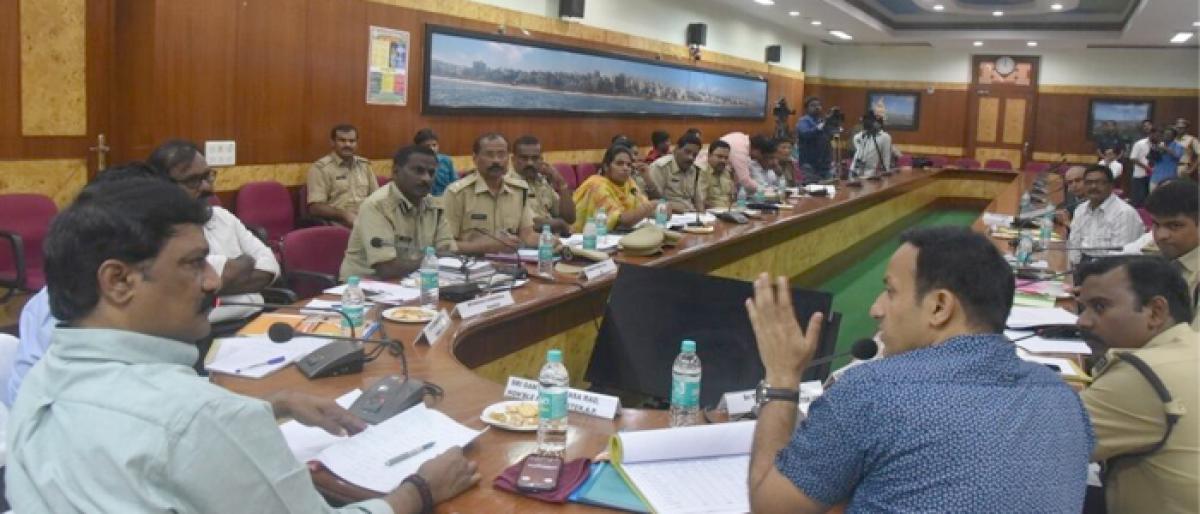 Highlights
After utilising the advanced drones and satellite image information, the highlevel coordination committee constituted against ganja cultivation in dense forest registering good results
Visakhapatnam: After utilising the advanced drones and satellite image information, the high-level coordination committee constituted against ganja cultivation in dense forest registering good results.
After the red-sandal wood in the state, the ganja smuggling cases being registered at the highest number and the state government has decided to put an end to the menace at the cultivation locations.
Though the excise and AP police registering a large number of smuggling cases across the district and destroying huge quantum of banned ganja, the cultivation is not coming down in the Agency.
The tribals attracted with the huge amounts from the trade, cultivating the banned drug in nine agency mandals.
To eradicate the ganja cultivation, Chief Minister N Chandrababu Naidu directed the excise department to set up a coordination committee with all the key officials of the respective departments. The team was constituted in 2017 with excise, forest, police, revenue and ITDA officials to eradicate the ganja cultivation in the district.
The district administration is procuring the satellite image information to identify the ganja cultivation locations. The committee also deployed advanced drones to spot the locations.
The ground-station experts are pointing to the locations and with the help of the armed forces, the crop is being destroyed.
Addressing the coordination committee meeting held in the city on Saturday, Prohibition and Excise Commissioner P Lakshminarasimham said that with the help of drones and satellite images, the crop was destroyed in an extent of 3,125 acres during last September.
At present four drones are being used to destroy the crop, he added. Meanwhile, the department is also coordinating with banks for releasing of loans to tribals to cultivate various other crops, he added.
Collector Pravin Kumar informed that the committee has identified that the ganja crop being cultivated in 945 locations of Paderu, Hukumpeta, G Madugula, Pedabayalu, Munchingput, Dumbriguda, Chintapalle, G.K.Veedhi and Koyyuru mandals.
An action plan was being prepared to check the cultivation and to provide alternative assistance to tribals, the collector said.
While reviewing the ganja cultivation, HRD Minister Ganta Srinivasa Rao directed the committee to simultaneously implement the eradication of ganja cultivation and provide special assistance to tribals.
The minister also directed to constitute a special team to check the ganja cultivation. Referring about the destruction of 1.5 lakh kgs of ganja during 2017, the minister stressed for implementation of more preventive steps.
Chief Conservator of Forest Rahul Pandey, DIG Vizag Range Ch Srikanth and other officials explained how the departments working to check the ganja cultivation in the meeting.
Interested in blogging for thehansindia.com? We will be happy to have you on board as a blogger.