KITS gives 6 lakh donation for Titli victims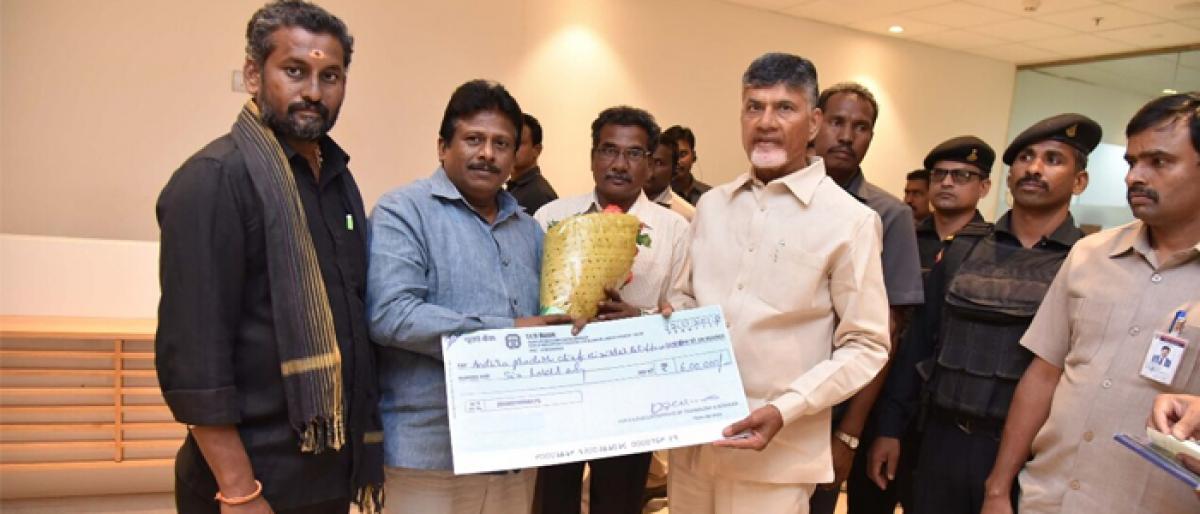 Highlights
KKR and KSR Institute of Technology and Sciences KITS at Vinjampadu village in Guntur district on Thursday gave Rs 6 lakh donation to the Chief Ministers Relief Fund to extend assistance to the Titli cyclone victims
Guntur: KKR and KSR Institute of Technology and Sciences (KITS) at Vinjampadu village in Guntur district on Thursday gave Rs 6 lakh donation to the Chief Minister's Relief Fund to extend assistance to the Titli cyclone victims.
The KITS College chairman, Koyi Subba Rao met the Chief Minister N Chandrababu Naidu at his residence in the Secretariat and handed over Rs 6 lakh donation cheque.
The college staff and lecturers gave their one day's salary and students also contributed their mite.
Speaking on this occasion, Subba Rao said that they felt it was their responsibility to extend helping hand to the Titli cyclone victims and gave donation on behalf of their college.
The college secretary Koyi Sekhar, principal Dr P Babu was also present.