Plea to take steps to fill vacant posts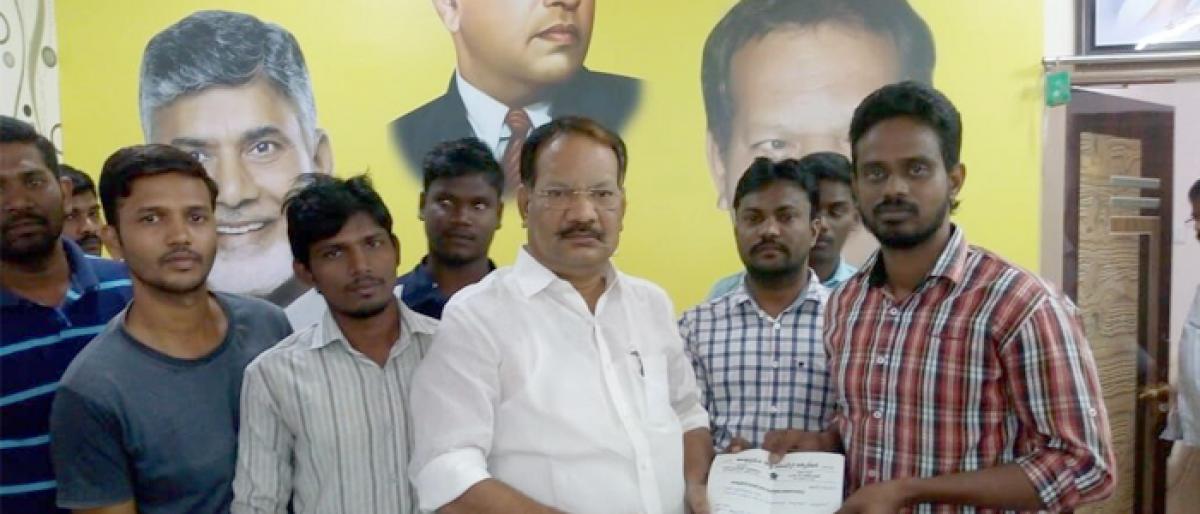 Highlights
AP State Nirudyoga Ikya Vedika president Kollikonda Venkata Subrahmanyam demanded that the government fill more vacant posts in all departments
Guntur: AP State Nirudyoga Ikya Vedika president Kollikonda Venkata Subrahmanyam demanded that the government fill more vacant posts in all departments.
He submitted a memorandum to the Minister for Social Welfare Nakka Anand Babu in Guntur city on Thursday.
In a memorandum, he requested him to increase upper age limit for all posts to be filled soon for the convenience of the students.
The minister replied that he will take up the issue with the government and take steps to fill backlog posts.
They also requested the minister to take steps to increase upper age limit for SIs, Constables , DSC, Grade -2 posts.